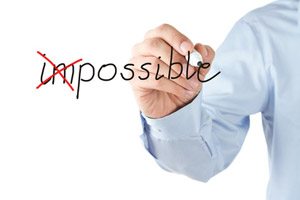 "Study Says Most IT Guys Are Ignorant." That's the title of a new post from the Wired Magazine website penned by Caleb Garling. It's the first thing that caught my eye in my RSS feeds this morning and for good reason. While I wouldn't go as far as to say that IT guys are outright ignorant, I will admit that the study referenced from CompTIA has points we need to be mindful of as computer repair technicians ourselves.

The study was conducted by CompTIA across a spread of 500 IT and business managers. According to the numbers, only 56% of those surveyed believe that their IT staff's skills are "moderately close" to where they should be. Even worse, a whopping 93% of the same crowd admit that there is a clear gap between the skills that their staff should have and those which they want to have. Those are some glaring numbers any way you look at them. But let's be mindful that the target respondents of the original study were those involved in enterprise level IT – a slightly different realm than what the residential and small business technician has to deal with.
However, I wouldn't dismiss the overarching notion realized in the above study. There's a skills gap in the IT world that most definitely extends to computer repair technicians such as ourselves. "There are so many new variables entered into the equation today — cloud computing, mobility, the trend towards bringing your own device," Vice President of Research at CompTIA, Tim Herbert, told Wired Magazine. "When you add those in, there is definitely concern that IT staff is still catching up."
The million dollar question here still stands: how do we close this skills gap? Everyone likely has a different solution. Some may say that technicians need to become more self educated. Others would argue that technicians should perhaps take on a mentor to help them in unknown territory. My professional opinion is that every tech needs to find his or her own way of tackling this problem, and honing a plan of attack based upon individual needs. There is no cookie cutter solution to such a broad standing issue.
Here are my top tips to lead you in the right direction:
Consider teaming with a technology mentor or local industry expert
No one is an expert in everything. It's as simple as it gets. As computer repair technicians, we need to know when it's necessary to call for help and get insight from a knowledgeable third party. I did just this when I was looking to expand my company's presence in web design. I sought help from a friend in the industry who happened to jump on as a full time staff member, and has been not only providing quality work for customers, but has been educating me in the aspects of web development that I'm wary of. The better technician is not the one who falsely claims that he/she is superior in all niches of technology; it's the tech that knows how and where to find assistance when needed.
Take advantage of free online training resources
The web is full of so many outlets that offer training at no charge, it's almost hard NOT to stumble upon such resources. One of my favorite resources for a range of business and technology topics happens to be Lynda.com. While a good majority of the content is locked as paid-access only, there are countless items that can be viewed for free which covers topics ranging from Office 2010 to the full range of Adobe products, down to advanced coding platforms and many others. The featured Wired article above happened to highlight a great resource for novice coders called Codecademy. Hours upon hours of free coding help and insight with nothing more needed than a laptop and an internet connection. These aren't the only places available. A simple Google search for "free online computer training" yields a staggering 18 million results. I'm sure there is something for every technician out there.
Consider targeted IT certifications specific to your desired knowledge area
I wrote a previous article on why IT certifications still matter for our industry, but I'm not going to rehash that discussion. Rather, I'd ask you to make your own informed decision as to whether the route of educating yourself in a topic and then testing on it makes sense. For many technicians, this is too much of a time commitment or the cost is too great. I can easily see both sides of the argument, but at the end of the day, I still believe IT certifications can not only properly hone your knowledge in a facet of technology, they can give you hands on real world experience if paired with a proper training program. Community colleges are a great place to look if you want to go down this path. My local community college, for example, charges under $250 for a full semester course in CompTIA or Microsoft Certified Technical Specialist training – this would have EASILY cost over $1500 at any third party IT training center. Seek out what you wish to learn, find a well priced training program built around it, and force yourself to ride the entire trip out until you pass the test. My company FireLogic covers half the cost of any pertinent certification test as long as a tech can prove that they passed the exam. Check if your employer offers a similar incentive program.
Offer to work as an intern for a local technology company
The economy may be picking up, but companies are ALWAYS eager to bring on interns. For the employer, it's free or cheap labor. But best of all – the intern gets to learn the ins and outs of an industry that may be otherwise difficult to get into and requires deep experience to become proficient in. While the established folk reading this may consider this a bit absurd, the younger techs are still in prime position to take advantage of such work. Don't be afraid to ask around: even companies that aren't advertising intern positions will listen when you bring up the topic on your own behalf. Offer to provide support to a full timer that may be behind on projects or just generally needs a second hand to effectively tackle a big workload. Anything to give you the hands on experience and resume fluff is 100% worth it. This goes for any niche in IT as well. Residential, small business, mid-size business – these are all sectors of the industry that are on the prowl for cheap help, and this equates to free hands on experience for you as the budding technician.
There are likely dozens of other ways to get your skills up to where they should be, but I'm only skimming the surface. Remember that there is no one size fits all for the computer repair technician. What works for you may not necessarily work for the next person down the line. Get your feet wet and give some things a try until you can find something that sticks and works for you. The computer repair industry is changing at a record pace, and it's up to YOU to ensure you have the skills necessary to continue moving forward.
If you have suggestions on you've tackled a similar situation, feel free to share it with everyone in the comments section below.