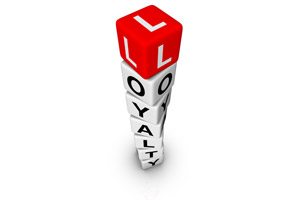 There is a small but still numerous crowd of computer repair technicians that focus solely on profit. In the drive to merely make the most money per job, they dismiss many key factors to building solid customer bases for themselves including etiquette, ethics, and other key areas. Skim Craigslist for computer techs in your local area and you will quickly see what I mean. The computer repair businesses that are most successful in the long run are the ones which happen to foster strong trust-based relationships with their customers.

Bargain bin priced computer repair techs generally do not have a grasp on the value of their labor which leads to a vicious cycle of vetting merely the most cost-conscious customers in an effort to land business. In the end, one or both sides ends up disappointed – perhaps the customer doesn't receive the level of work they expected, or the tech tries to nickel and dime the job in an effort to make up for losses. The intrinsic trust that good computer repair techs establish is notably absent.
Since I started doing computer repair as a side gig (which formed the baseline for my company, FireLogic) I've set out to build a strong client base that would continue to use my services after the initial job. One-hit-wonder clients are nice, but not great. Repeat business is what allows a tech to establish a company that has a direction for growth instead of stagnation.
The former company I used to work at placed too high a focus on sheer profit alone, which led to a constant meandering level of quality that shifted depending on who the customer was and how much markup was being made on the client.. This created a negative loop: the best clients got the best treatment, and other lesser-valued customers were regarded as mere time fillers. In many cases, trust was broken, and some good relationships were severed for the wrong reasons.
I'm frequently on the phone with new leads that are debating about whether to go with my company or another local provider. Sometimes price is their sole differentiating factor; at times it is the basis of whether I have a storefront or not. But when a potential customer is questioning what kind of character my company represents, I always leave them with one of my favorite tidbits: my first customers I ever serviced are still proud customers of mine, years later.
My prices have definitely risen, so they haven't stayed on board due to cost. I have not opened a storefront yet, so it cannot be expanded accessibility. But the one thing that has remained strong throughout my relationship with these customers is an established level of trust. They trust me with their computer needs, and in turn, know exactly where to go when trouble arises.
Building a quality trust-based relationship with clients isn't easy. This invisible trust factor is molded over time and derived from many aspects of how we handle the "people" side of computer repair. But these aspects should never be overlooked, as they are the key to building a client backbone that nurtures itself in the form of referrals. What's the formula behind this? Here are some key rules of thumb that I use in developing & keeping customer trust:
Be a friend and NOT merely a means to an end. When I say friend, I don't mean that you literally have to bring all of your customers into the inner-social circle of your life. The term "friend" here envelops how you handle working with a customer. Think about it – do you call into a tech support call center from one of the big companies and have a fond memory of the person you dealt with previously? In some cases, yes, but that is the exception and not the rule.Turn that mentality on its head and become that "go-to friend" that your customers want to call. People inherently trust and value friends more than most other individuals in their lives, barring family. If you represent the qualities that comes with friendship, you're more likely to be remembered not only for their own needs, but the referrals that will easily come your way as well.
Go the extra mile when the need arises. Trust is built partially on what kind of mindshare you enjoy with a given customer. Mindshare is more commonly associated with tangible product based companies, but that doesn't mean you can't take advantage of it. What does going the extra mile mean? I'll give you a great example of a customer of mine who happens to be older that needed some technical iPhone billing assistance.I knew that the problem was beyond the scope of traditional tech repair, but I handled it anyway. My half hour of assistance (which I did bill at the normal rate) was greatly appreciated and the client, to this day, uses that story when referring customers. I hear about it all too often from his referrals so I know it struck a positive chord in his mind. These situations aren't always black and white, but capitalize on them when they do occur and you'll win over a customer's heart for the long run.
Discount appropriately when applicable. If you aren't tossing customers occasional warranted freebies, you're likely losing valuable brownie points. When I say discounts, I don't mean giving away your services for little to nothing. What I am stressing, instead, is that you make the customer feel appreciated when appropriate. Perhaps discount your travel if you are in the area doing other business.Or toss in a free half hour if the client racked up 5 billable hours in the last week – just for being a good customer of yours. People love being valued & cherished as customers, which is why the best companies are ahead of the pack when it comes to this. If you're known to a customer as someone who plays hardball nickle-and-dime day in and day out, you're going to be relegated as merely an option and not the standard for who the customer calls.
Keep the communication lines as open as possible. Do you have more or less trust in companies with longer phone tree menus? The fact is that customers HATE wading through them. It puts up an invisible barrier between what they are looking for, which is adequate customer service, and what you're there to provide. My company doesn't have anything beyond a single voice mail box, and all emails to the general inbox go directly to me. I don't have any kind of auto-responders setup on our inboxes, and response time for callbacks is stated in our voicemail message as being 6 business hours or less.I value open & honest communication just as much as the next person, and know that my customers wouldn't want any less of me. Every barrier you introduce in the customer service chain merely puts up an extra layer of mental defense. "When will I hear from them?" "Who will get back to me?" "Did I email the right party at the company?" These are questions that shouldn't have to be asked.
Treat every customer as if they have numerous referrals waiting for you. If you mentally tell yourself that any customer of yours possibly has xx number of referrals to pass along, you'd probably change your viewpoint about them regardless of preconceptions. Unless you have soured a relationship past the point of no return, never dismiss the long-term value of a customer. I've built a solid and still growing customer base off word of mouth, and I expect this to continue as a trusted backbone for new work in the foreseeable future. If you're wondering, these tend to be my best customers to top it off.
Just remember that customers are people too, and the things that build trust between the friends you make are just as applicable to the reasons why a customer may consider you over a competitor for their next service call. If you can harness these aspects of relationship building, you're more likely to land and retain some great customers that will keep routing business your way.