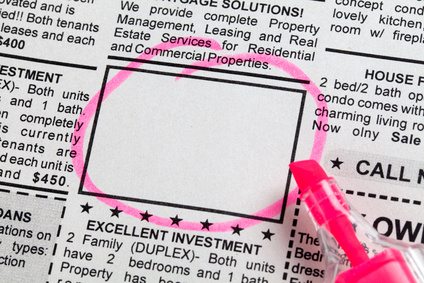 You may have just started your business and have properly registered it with your accountant. You put your repair kit together, placed some ads in the paper, handed out some flyer's around town and are now awaiting some phone calls. There is only one problem, the phone isn't ringing. It seems your advertising isnt working and here are some factors that can cause your advertising to fail and how to fix them.

The publications distribution and type of clients
When you are advertising in any publication you need to ask yourself: "Do people refer to this publication when they need a computer technician?"
You may have placed an ad in an industry specific magazine such as one for the dental industry in the hopes of getting some lucrative work supporting their networks. However, if the manager of the dental practice came into work on Monday morning and the computers wont power up, would they reach for the dental magazine or the Yellow Pages / Local Services publication? Chances are they would go for the Yellow Pages or the publication with local services.
Your ad is too busy
There is a certain pattern that our eyes follow when reading something for our first time and there are huge amounts of information on this topic that marketers have been talking about for more than a hundred years.
The first thing you need to do is grab their attention in a world where most people don't read, but scan. For example, if you were scanning a publication for a computer technician because your computer is having problems. What would catch your eyes more:
ABC PC Services
or
Computer Problems?
Most people don't know what "ABC PC Services" is while scanning, but they do know what "Computer Problems?" means and it will catch their eyes because they are actually having computer problems.
In some publications, there is a huge amount of competition so how can you get noticed? By being different. It doesn't have to be anything wild. It can be something as small as a little color or a different background. For example, if there are a bunch of ads with black text on a white background, make yours the opposite with white text and a black background. The result will be this black box that the readers gaze will be attracted to.
Your prices are too high or too low
Your prices are not just a choice on how much you need to make per job to survive, but a marketing choice as well. If you are not getting calls, the traditional way of thinking is that your prices are too high. This is usually correct in the goods industry, but not the case in the service industry.
If you are not getting any calls, chances are your prices are too low. Having low prices can actually turn people away as it can send the message of low quality workmanship.
Imagine you need a electrician and you opened up the local publication and found two ads.
One of the ads has an electrician charging $40 per hour and the other electrician is charging $120 per hour.
Since you haven't used either of them before you will have to make a judgement on their workmanship based on their ad. So who is the better electrician? The $40 per hour one or the $120 per hour one?
I personally would use the $120 per hour electrician since he working on something as important as my houses electrical wiring. Even though I have never met either, I would be afraid of the $40 one doing a poor job which would later put me and my house at risk.
Of course, overcharging can also be an issue as you need to charge appropriately for your area. Some technicians here on Technibble will charge $120 per hour while others will charge $40 per hour even though they have similar levels of experience. The difference between the two is that the $120 technician lives in New York where the cost of living is high and the $40 technician lives in a small town in the country where the cost of living is low.
I personally recommend you look at all the other computer repair services near to gather an appropriate price range for your area and then price yourself in the higher end of it.
Do you encourage word of mouth?
Advertising in magazines, newspapers or on the Internet isn't the 'be all and end all' of marketing. Once you have had a few call-outs you need to make it easy for your clients to refer you to their friends. Before you leave their house or business, always give them a few cards and say something like "Here is my card if you need me again or have any friends who could use my services". By saying "or have any friends.." it makes them actively think about whether or not they actually do have any friends that need your services and will possibly give them one of your cards. If you like, you could also offer a discount or some sort to people who refer you to others.
Tweak it
Small changes can make the difference between advertising that totally fails and advertising that pulls in most of your customers. It can be something as little as changing your ads title from normal to bold. Keep changing wording, font weights or colors until you find something that works.