What's all this talk about sideways? When a business grows sideways it simply means new units or areas are added in order to serve customers in new ways. These units can be complimentary to existing functions, or they can be in an entirely new area.
So why should you grow your business sideways? Read on..


Why you should grow sideways
When you grow sideways you don't have to start from scratch! You can easily market your new services to your existing customers who already know, trust and like your business. New business areas will also attract new customers, and in many cases customers who are very different from the clients you currently have.
Customers who call you for I.T. Services may be at a completely different stage of their business compared to someone wanting a brand new website. Your new customers can then be encouraged to use other areas of your business – so the whole process begins to feed of itself.
In my experience, one of the upshots of growing sideways is you instantly become more attractive to professional businesses. (Lawyers, Doctors Etc.) These businesses who are time poor, but money rich aren't as price sensitive as other clients, they value your ability to get things done on time without them having to do the run around and find five different places.
This allows you to raise your prices (after all you are now a "value added" company) and develop a competitive advantage above and beyond that of the competition.
To put it a different way, imagine you are starting a business in retail. Which IT company are you going to pick, the people who "fix computers" or the company that can provide a range of business services as you grow? Quite simply you are in a different league.
Why you should not grow sideways
Growing sideways is not all "clients and paychecks" and should not be undertaken on a whim. Many "sideways" moves require specific technical knowledge (such as point of sale systems, websites) which you must develop until it is at business standard. You can hire more employees who already have this knowledge, but if you don't have the resources to maintain a full time position you may be left trying to fix systems you know nothing about.
This brings me to my next point, you have the potential to do some serious damage to the trust your existing customers have in your business. Without proper preparation and investment (correct gear, training etc) you will be unprepared and amateurish, you could potentially damage their business and cost them thousands of dollars. If you are going to move into a new area make sure you do your homework!
If you do grow sideways it is important that you do not lose your "core message". A core message is something which clients identify with, it makes them feel comfortable using your brand or services. If you suddenly incorporate point of sale systems on your homepage you may risk turning away the residential customer who feels they are in the wrong place. Remember when considering a sideways move that you can't be all things to all people.
Areas for Consideration: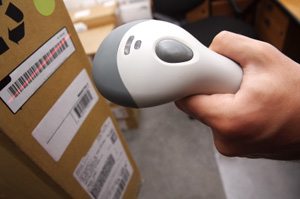 Point of Sale Systems
Obviously aimed at the retail / commercial segment the POS system can be used by any business of any size. There are many different kinds of systems ranging from the very inexpensive and most basic systems to a fully integrated database system spanning an entire company.
These systems often require you put your trust in another company's software and in my experience there can be some incredibly overpriced systems. Most large POS companies have some form of reseller program and offer on the job training, commissions and emergency work as part of a business deal. If you are looking to attract more business clients I would give this some serious consideration

Printing
Business cards, Flyers, Fridge Magnets – probably something you are already familiar with. All businesses need this service and there is no reason why you can't provide it! There are many approaches; you can invest in the equipment yourself, however professional high quality printing presses can cost thousands of dollars, or you can make a deal with a local printing company who has already made this investment.
You can help drive up more business for them, and in turn they can provide you with a small commission. This may seem like a waste of time for some businesses but if you are trying to build a "one stop shop" then printing is a must.
Graphic Design
Closely linked with printing is graphic design, obviously if you already have the skills the decision is easy. If you don't I would not recommend that you go and learn, put simply there are already far too many excellent graphic designers out there who you can hire.
Also it keeps your time free to focus on the area's you really excel. Having a graphic designer on staff (or have an arrangement with)  who can also contribute to your own advertising material is a good idea.
Website Design and Hosting
Websites are a good way of attracting business clients and can be easily marketed to your existing customers. Make sure you don't bite off more than you can chew in terms of site design or complexity.
Some website skills can be learned quite easily but again there is such a large body of skilled professionals out there, some people will even design a site for free if they are looking to build their portfolio.
If you already offer website hosting you may want to consider a "premium" approach, offer information like website traffic, time of day, time spent on site etc. You can either host websites yourself or contact one of many companies who offer reseller programs for these services.
Facebook / Twitter setup
Jump on board the new social media revolution, I recommend that everyone should learn how to use these tools effectively, if not for others then their own business! Many clients recognize the value in Facebook and twitter but simply don't know how to use these tools, or use them effectively. Three – Five hours of research and tutorials and you should nearly be an expert, these systems are not hard, but a professional touch can make all the difference.
Hosted, Managed or Professional Backup Systems
Most responsible techs will have some form of backup system, but it could always be better. Email verification, multiple redundancies, faster recovery time. These are all things to consider and a good test for those wanting to move sideways slowly. (Although to be honest this is more of a "specialization" in a particular area) If you don't already offer a backup system then you are doing yourself and your clients a disservice.