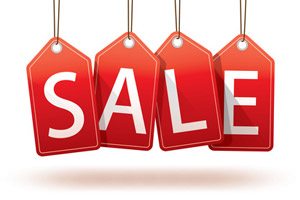 This post is to all the readers out there who do not visit the Technibble forums. I wanted to let you know that even if you do not wish to take part in the community (and you are really missing out if you dont), we have a killer community driven Deals Forum which can save you a TON on computer products.
You do not need to be a member to view this part of the forum so anyone can take advantage of the deals. There is typically a new deal in this forum every few days and many of the deals are one day only, so be sure to check it out often.
In fact, the current deal in there is 50% to 70% OFF ALL HOSTGATOR WEBHOSTING PLANS with domains names for only $1.95. This is a one day deal from Midnight to 11:59PM on Friday the 21st only.
Some of the past deals we had posted there in the past were Malwarebytes for $12, a HP N40L Microserver for £102 with cashback and free Office 2013 upgrades from Office 2010.
So, come check out the deals forum, add it to your favorites and drop by every few days (or every day if you really dont want to miss out on those one day deals).