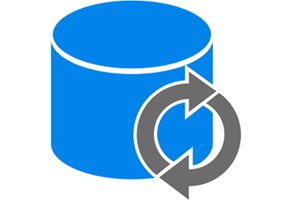 Fabs Autobackup is a small, portable application that makes backing up and restoring your clients data incredibly easy.
It will backup pretty much anything your client would want backed up such as their My Documents folder, browser favorites, emails, address books and more to a location of your choice. I personally use it to back up my clients data to a USB hard drive, plug it into the new machine, hit restore and all the data and settings are back where they should be without all the manual work. It works on Windows XP, Windows Vista and Windows 7.
Fabrice, the maker of Fabs Autobackup, is a Computer Technician himself so he definitely understands what it is like for us. He is frequently adding new features to the product that Technibble members have recommended.
What's new in Fabs Autobackup 5 Pro?
Multiple user profiles handling at a time (no need to log on with an account, make the backup, log out, log on with another account, make the backup, …)
Other hard drives than the current system drive can be selected. This feature allows data backup from damaged computer that would not start the usual way.
Direct users data transfer from the old hard drive (slaved or USB mounted) to the new computer. If needed, you can create users accounts directly from the program's interface before performing the transfer.
So Whats Is Fabs Autobackup 5 Pro capable of?
Personal folders:
User's Windows Desktop
Quick launch toolbar
Desktop's wallpaper
My Documents folder (without My Pictures, My Music and My Videos folders which are backed-up separately).
My Pictures folder
My Music folder
My Videos folder
Web browsers:
Windows Internet Explorer favourites
Windows Internet Explorer main start page
Google Chrome profile
Chromium bowser profile
Apple Safari profile
Opera (Web browser and email client)
Firefox settings : bookmarks, extensions (tested with AdBlock Plus and LogMeIn plug-in)
AOL data and settings (experimental)
Mail:
Outlook Express messages and settings (mail accounts, rules…)
Microsoft Office Outlook PST/OST files (messages, address book and calendar are stored in)
Windows Messaging profiles (for experts, contains accounts, Outlook PST/OST files locations…)
Outlook signatures files
Outlook.nk2 file (contains the A field history)
Windows Mail messages and settings
Windows Live Mail messages and settings
Windows Address book, used by outlook Express or Windows Mail
Mozilla Thunderbird messages and settings
IncrediMail messages and settings
Misc:
Screen saver settings (enabled or not, password protected or not, time to wait before it shows up)
Windows Vista's calendar
Windows Live Messenger (Note : Windows Live ID is not restored but files are).
Skype data and settings
Windows Sidebar's Gadgets (installed by user)
Windows Vista/7 Downloads folder
Intuit QuickBooks data (experimental)
NCH ExpressInvoice data (experimental)
Picasa (albums and database)
Trillian Astra data and settings
Common:
Shared Documents folder
System fonts (useful if you installed fonts unbundled with Windows or your software)
Microsoft Office activation files (XP/2003/2007)
Modem parameters (rasphone.pbk file), except credentials
User defined additional files
User defined additional folders
Instantly Downloadable
Being that it is a digital product, the download is almost instant once the payment approves.
Awesome Licensing
Fabrice knows how annoying draconian software licensing can be, especially when you have to register software on every computer you use it on. Once you have the executable, thats it. Throw it on your USB drive and you can use it on any computer.
Also, the license is not limited. One license is valid for ALL your companies technicians.
Screenshots