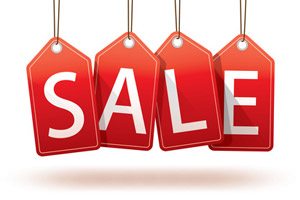 I have noticed that 4 fantastic Computer Technician products have recently gone on sale that are well worth getting. In fact, are the deepest discounts I have ever seen these products. Up to 50% OFF!
All four of these products should be no stranger to the Technibble readers as I have talked about them a few times before and they are often mentioned on the Technibble forums.
The products that have recently gone on sale are:
I dont know how long these are going to remain on sale so get them while you can. I have written about each of these here on Technibble in the past, a few of them being product reviews. Read on for a little bit more information about these products and the links to my past writeups & reviews about these products. Be sure to use the links above as the links in the writeups and reviews are not the discounted ones.

Fabs Autobackup 4 Tech
Fabs Autobackup is a small, portable application that makes backing up and restoring your clients data incredibly easy.
It will backup pretty much anything your client would want backed up such as their My Documents folder, browser favorites, emails, address books and more to a location of your choice. I personally use it to back up my clients data to a USB hard drive, plug it into the new machine, hit restore and all the data and settings are back where they should be without all the manual work. It works on Windows XP, Windows Vista and Windows 7.
[Technibble Writeup]
Laptop Repair Videos
Laptop repair can be tricky. There are hidden screws all over the place, a certain order you have to pull it apart and sometimes the spare parts are hard to find. Laptops are also prone to damage that a desktop wouldnt normally have such as being dropped or having a damaged DC jack.
Steve Cherubino, who was computer technician until he went full time podcasting has worked on thousands of laptop computers in his shop and would now like to share his laptop repair knowledge with you in the form of high definition, narrated, downloadable videos.
Podnutz Tech Site Builder
The package contains 20 high resolution videos show you how to customize, get a professional looking website online within a couple of hours and includes all of the files and software you need in order to do it. Check out the Technibble Review of Tech Site Builder.
Linux For The Rest Of Us
Linux is something that isn't going away any time soon. Servers use it, Smart Phones use it and even devices like TiVo use it. In fact, we should be seeing much more of it in the future as Linux acceptance increases. In the computer repair world, Computer Technicians are using Linux builds to remove viruses, resize partitions and recover data. Many computer technicians are also installing lightweight Linux builds to give old computers a new lease on life. It pays to know at least a little bit of Linux in the computer repair world.
Steve Mclaughlin (aka DoorToDoor Geek), a regular on the Podnutz show has created a series of Linux training videos videos called "Linux For The Rest Of Us" to help people learn the basics of the Linux flavor "Ubuntu". Check out the Technibble review of Linux For The Rest Of Us.
As always, all 4 have a refund policy to get your money back if you find the product is not for you. So it really is risk free.