As most computer users already know, you need a good antivirus to help keep your computer safe. Anti-virus programs such as Norton and AVG usually do a good job at getting rid of them. However, sometimes the antivirus cant completely delete the virus. In this tutorial we show you how to delete those undeleable viruses, trojans and malware.

In this example, Norton Antivirus came across a trojan called "Backdoor.Trojan" but is unable to fix it producing the message "Unable to repair this file".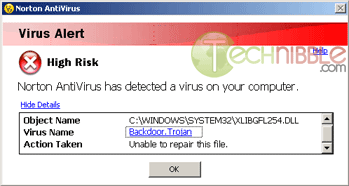 The reason why this trojan couldn't be deleted is because the file is in use (meaning the trojan is active) and you cannot delete a file that is currently in use by Windows.
This is where Killbox shines, it can delete a file while your computer is rebooting so that it gets deleted outside of Windows.
To Begin, first download a copy of Killbox from our Killbox Download page here and run it.
Once Killbox is open, click the folder button in the upper right.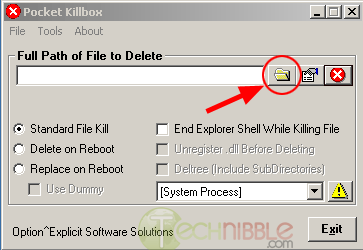 Find the file that your Antivirus said it couldnt delete and click OK. In our example Norton says that the nasty file is located at "C:\Windows\System32\xlibgfl.dll".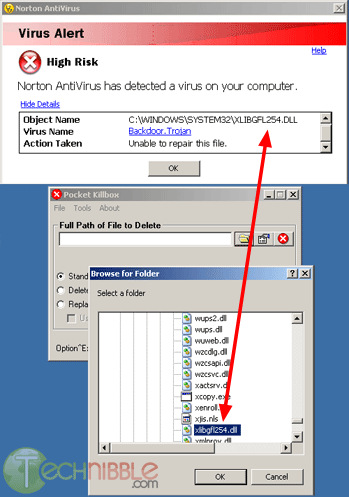 Pages: 1 2