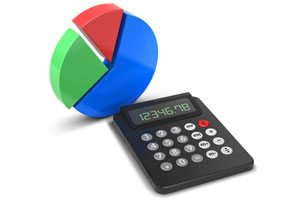 Guest Post by Chris Michalec:
How do you measure success in your computer business? Is it the number of customers you have? Maybe how much profit you make each month? Or maybe you go by the revenue you bring in. Properly defining success in your business is critical for sustainable growth and a very profitable business that will support more than just you. If you never grow out of a one person business, then you haven't created a business; you have just created a job for yourself.
Another question that frequently comes up, whether you are just starting out or launching a new service, is how to price it. Obviously you want to look at what others in your area are charging, but this shouldn't be the only way you determine what to charge. Let me give you the one way to measure success that will also help you competitively price your services every time and give your business room to grow – margin!

Having the right margin, also called profit margin, is the difference between success and failure in business. Let me give you a real world example. Right now, there are several different mobile phone manufacturers. The big players are Nokia, HTC, Samsung, & Apple, at least with smartphones. Apple has the largest share of profit by far, with Samsung coming in second. HTC sells a lot of phones, but isn't making any money. Now, if you judged by revenue or number of customers, HTC might rank high. However, which business would you rather have? Apple or Samsung's, right? HTC isn't a profitable business right now, so who cares about their revenue or number of customers. You are in business to serve your customers, but also to make money!
Now, you might be saying that profit is the best way to judge. However, you probably have several services, and in terms of the dollar amount they provide, very different numbers. Your actual dollar profit isn't always the best way to judge success. You want that to grow, but $5,000 profit working 80 hours versus $2,500 profit working 10 hours is a big difference. Your margin is higher on the $2,500 because you are working fewer hours, and therefore have lower costs. You don't want to work yourself to death. All profit isn't created equal.
When you are setting prices for something new, margin is a great way to figure out what you should be charging. For example, we have some of our cloud services that in actual dollars, don't bring in as much profit as our managed services. However, our margins are very healthy on our cloud services so I know that I have priced them right. If I set my prices on pure dollars, I would price myself out of the market. Instead, I make good margins and plan to make up the rest on volume.
Calculating your margin isn't difficult at all. All you have to do is take your revenue, whether it is on a customer, service, or your business as a whole, and subtract your costs. Then divide that by that same revenue number. Convert that to a percentage, and you now have your margin. For an example, let's say that you sell a service at $150. Delivering this service costs you $50. You would have a 67% gross margin. Here is how the formula would work.
$150 – $50 = $100
$100 / $150 = .67
.67 x 100% = 67%
Knowing your gross margin (just the costs for delivering the service) and your net margin (all your costs included) is very important. When pricing your services, you want to focus on gross margin. But looking at your business as a whole, don't forget net margin. Net margin will include rent, utilities, salaries, insurance, etc. Your gross margin is just going to include the actual costs of delivering that particular service or providing service to a specific customer. For example, for managed services, you would include your RMM tool costs and anything else, like antivirus software, that you include in your managed services plan.

In order to grow your business, you need sufficient margin. Otherwise, you won't be able to afford advertising, to hire employees, or even to move to a bigger office. I like to keep my gross margin around 60%-70% for most of our services, with some having to be lower due to market prices. In our market, I have found that this keeps us nicely profitable, but still very competitive on deals. My margin also varies based on how complex it is for me to deliver the service.
When you are judging your business success, remember that not all growth is good growth. Margin matters; and, when you get it right, you'll have plenty of cash in the bank with which to grow your business.
How are you measuring your success, and what margin do you aim for? Let me know in the comments.
Guest Post by Chris Michalec: Chris is the owner of Parkway Technology Solutions, a managed services provider serving small businesses with 1-15 employees in Winston-Salem, North Carolina. He started Parkway Tech in 2008 after 10 years of working for several computer repair shops as a technician and manager.