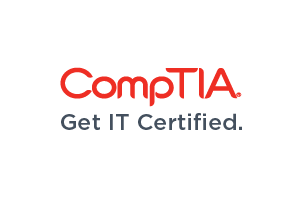 As a proud member of CompTIA's Subject Matter Expert Technical Advisory Committee, I'm always on the prowl for new experts in the tech industry to help out a great cause. For the uninformed, CompTIA is the most globally recognized non-profit body that oversees the gold-standard of vendor-neutral IT certifications for budding and experienced IT professionals alike. If you've heard of the A+ and Network+ exams, CompTIA is the wonderful organization behind them.

I've already stressed the valued importance of IT certifications in a previous article, but there is a flipside to this knowledge equation which most don't realize. The truth of the matter is that in order for these quality certifications to continue growing and staying relevant, CompTIA is in need of fresh IT experts in the computer repair, networking, wireless, and many other tech fields to help shape the future of these exams.
Every single CompTIA exam, including the A+ and Network+ to name a few, go through a rigorous development process which entails a lot of direct work with industry professionals like ourselves, or Subject Matter Experts for lack of a better term. The qualifications that you need to become a SME aren't very steep; as long as you have the verifiable experience and credentials in your given field, you're probably already qualified to help out with this process.
The experience is definitely a great professional development opportunity, as well as a chance to network with other IT pros, sharpen up on your given subject area, and best of all – get paid well! If you are interested in learning more about the Subject Matter Expert signup and selection process, feel free to have a look. I've personally been assisting CompTIA with this program since well before the founding of my company FireLogic, and can definitely say it's always a new experience and chance to grow as a professional. They really care about the future of our industry and have a stellar program in place to help foster exams with a focus on real world technology.
Here are some of the current Subject Matter Expert areas that CompTIA is recruiting for at the current time:
Cloud & Virtualization: CompTIA is beginning development on its first ever Cloud+ certification exam which builds upon the knowledge found in the Cloud Essentials examination. Good candidates have at least five years of experience in the networking & virtualization industries and its recommended (but not required) to have the Server+ and Storage+ certifications under your belt. If you feel like you may be a candidate for this workshop, check out the information page CompTIA has posted. This workshop will be taking place October 1-5, 2012 at the Downer's Grove, IL (USA) headquarters of CompTIA.
Mobility & Wireless: CompTIA is in the process of developing a new Mobility+ certification which aims to target professionals in the wireless and mobile infrastructure industries. CompTIA is looking for candidates that have at least two years of experience working in multi-vendor mobility and/or RF infrastructure environments, and that have worked with device management and policy, along with consideration of security for the devices and subsequent networks. The workshop for this exam will be held October 16-19, 2012 at the Downers Grove, IL (USA) headquarters of CompTIA and if you are interested, sign up information is available.
Technical Training: Do you actively train individuals in a classroom or online environment on technical material? You may be a good candidate to help advance CompTIA's CTT+ certification. Good candidates have at least two years of training experience and it is preferred that one already has the CTT+ certification (or comparable industry certification.) The workshop for this event will be held at CompTIA's headquarters in Downers Grove, IL (USA) from October 29 – November 2, 2012 and you can find more information on their website.
If you are looking for a chance to give back to your industry, help put a lasting mark on the future of CompTIA certifications, and to make a little money, please consider signing up and joining the SME process. The IT industry can only keep giving back to future generations through the dedicated support of experts in our field – and I mean YOU!