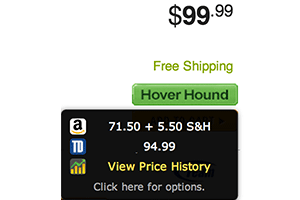 Many Computer Technicians in the US will spend a bit of time scanning Newegg.com looking for the best hardware prices to stock their computer businesses. While Newegg is known to have some of the lowest prices for computer hardware, Amazon and TigerDirect often have even better prices.
The browser extension Hover Hound makes it easy to search Newegg.com, and then compare the price of any product with Amazon and TigerDirect. The plugin works by adding an extra button on Newegg that when hovered, shows you the prices of same product on both Amazon and TigerDirect. It can also show you a price history graph of the product and if you are a Amazon Prime member, you can filter Hover Hound results to only items at Amazon that have Prime Shipping.
The plugin is available for Google Chrome and Mozilla Firefox and is a must have for any computer technician who purchases stock from Newegg.com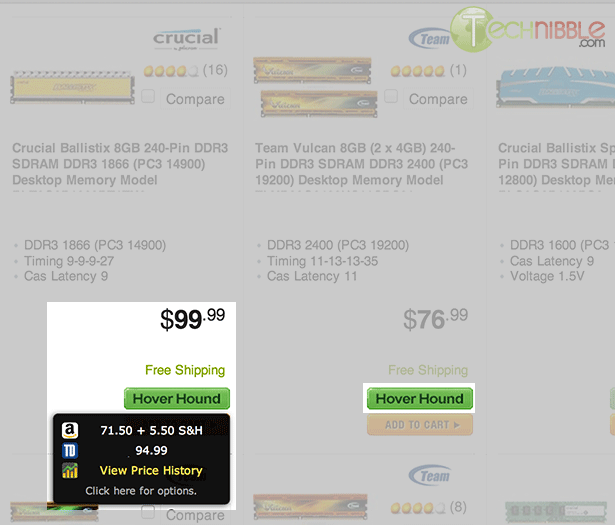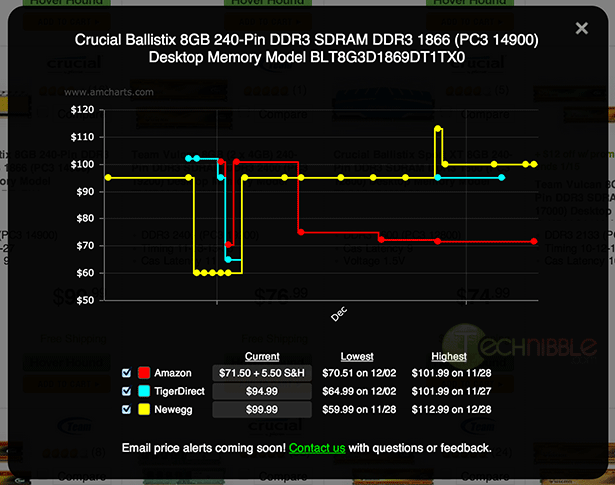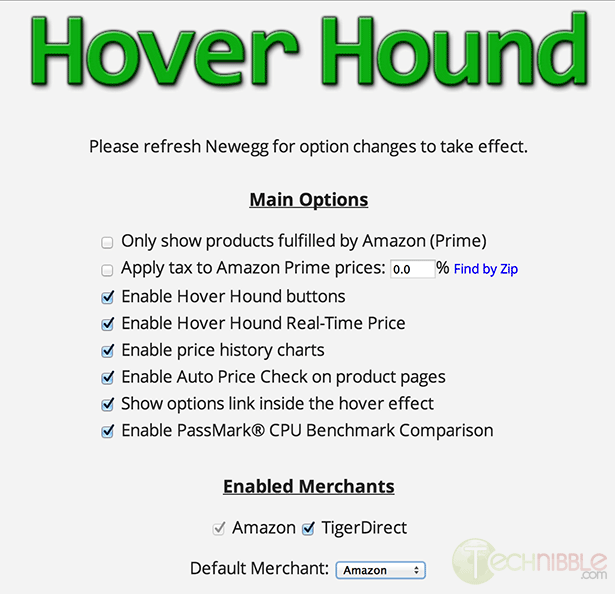 Privacy is very important when it comes to plugins; this plugin was created by the sister company of HardOCP (a large and well respected computer hardware community) and the plugin asks for very little permissions in the browser. It has no access to your tab information, privacy information, browsing information or any website data besides unencrypted data on Newegg.com pages open in your browser.
Click HERE to find out more information about HoverHound and install it.