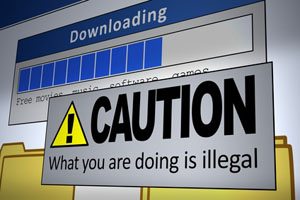 I had a shady client today. I first talked to them on Friday but it was only today that I released that they wanted me to do something shady. That Friday, I got a call from a new client saying that wants me "to make it so she can logon to the laptop without using the fingerprint scanner".

I figured that wouldn't be much of a problem to do since it should just be a case of her logging in and me switching it off. At the time, I couldn't go into it further because I was already onsite so I just booked her in for a visit on Monday. Just before I hung up she told me that I must give her a call before I leave because her husband is going to a funeral or something. I just assumed she wants him around when I'm there because the husbands often take more interest in the computers than the wife.
Anyway, Monday rolls around and I give her a call before I leave my workshop as requested. She said it was OK to come over and I use this opportunity to ask her again what she wants me to do in more detail so I can bring the appropriate software and tools if need be.
She said that she wants me to make it so that she can see what the user of the laptop is doing remotely, without the knowledge of the user. This is when the alarm bells went off. Also, the reason she wanted me to call her before I arrived made more sense now. It wasn't to make sure the husband was home, it was to make sure he wasn't home. Just to confirm my belief that what she was asking me to do was malicious, I asked:
"You mentioned something about a fingerprint scanner on Friday?"
"Yes, I'd like you to make it so that I don't need the fingerprint scanner to login"
"Are you able to login using the scanner at all?"
"No, I want you to bypass it"
"Is the laptop yours?"
"No, its my husbands"
In short, she wanted me to break into her husbands system and install a backdoor Trojan that allowed her to spy on him. I'm pretty sure that's illegal and if it isn't, its definitely unethical.
I know there are some technicians out there that wouldn't care and wouldn't have asked questions because her money is just as green as anyone else's. However, think about it like this:
The husband and wife are obviously going though some relationship issues where she needs to spy on him. I'm guessing its because she thinks he is cheating on her via the computer. If I do the job and she finds it to be true, she may take him to court with this evidence for when they are deciding who gets what in the divorce. The judge is going to ask where she got this evidence and guess who is going to get called to court? Me. I also open myself up to being sued by the husband for unauthorized entry into his computer. Its just not worth getting involved in.
While I could technically break into the system using hacking tools and install legitimate "spy on my employees" software, I told the client that I wasn't aware of any software that could do the job and that I couldn't help her. It got rid of her without being confrontational.
I'm a strong believer in "Karma". If I did this job which I consider to be bad karma, I'm sure it'll eventually catch up to me somehow like one of my own systems having a security breach. Hopefully other technicians will maintain their morals and it might be your computer one day (whether used by an angry wife or having it stolen) that they refuse to do work on.