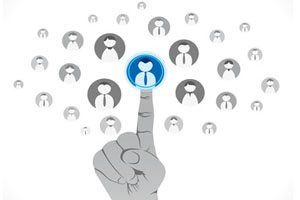 I would like to share with you something that I believe has massively helped me grow my business over the years. What I have been doing is pushing myself to be more social and talk about something that isn't just the work at hand.

For example, if I was at a residential clients house and waiting for an application to install or something else where there wasn't much else I could do, I would look around the room and try to find something they are interested in and ask them about it. It might be sports memorabilia, traveling souvenirs or hobbyist items but when you allow someone to talk about what they are interested in, you will almost instantly develop a connection with them.
My clients would tell me about the countries they have been to, I would tell them about the ones I have been to and we might share various traveling stories. If I go back to the clients house 6 months later, I try to remember what we talked about last time and ask something like "How was your holiday in Fiji? I remember you saying that you were going there last time we talked?". They love the fact that I remembered and cared enough to ask.
This takes the relationship away from me just being the guy who has come here to fix the computer to becoming a friend. The advantage of having a client relationship like this is the loyalty that comes with it and they are unlikely to replace you with anyone else.
Look at it this way, lets say you called a plumber over to do some work but you didn't talk to him. He came in, did the job, gave you the invoice and left. Sure, he did a good job but next time anything happens that requires a plumber, you may not necessarily get the same plumber because you have no connection with him, he was just the guy that did some work for you a few years ago. You can easily find another one.
I also do this in the business environment as well but a little differently. I do some work for some medium-sized businesses and when a computer has issues, the employee using it calls reception and the reception calls me. The girls at reception have the option to call whoever they want but they now know me as more than just the tech guy. They know my hobbies, the area I live and I know theirs. By calling someone else, they may feel that they are stabbing me in the back.
Of course, in the business environment you need to use your own judgement of whether you should talk to people or not. Their main goal may be to get back up and running so they can resume work which they are now behind on. If this is the case, you will be liked more if you just make things work, bill them and be on your way.
So next time you are on a residential job or the situation is right in a business environment, push yourself to be a little more social. Ask them questions about things they are interested in and be genuinely interested in the responses. After a while you will definitely see a difference in your business.