For those who have to deal with a large mailing list or who manage contracts with large mailing lists, having an easy way to manage and update emails is not only a great thing but it can also save time. If you are working with customers who regularly use email clients like Outlook (or if your company does), it will be nice to familiarize yourself with NK2Edit. The tool is designed to allow users to efficiently edit and update the AutoComplete list. The AutoComplete is seen when you are typing the email address of a person in the "To" section of your email client. It will automatically help you complete the email address by giving you known names from the .NK2 file.

You will be able to quickly copy the content of the .NK2 file from one outlook profile to another. Deleting and updating the content of the file is also made easy through the use of the NK2Edit executable. This is very convenient if you have multiple .NK2 files with different email addresses that you would like to integrate into a single file. This is a feature that is not built into Microsoft Outlook. That is why many people find the NK2Edit particularly useful.
NK2Edit also comes with a convenient command line access for those who are so inclined. The smart graphical interface will perform the task that most users will require. This simple executable will run on any Microsoft Windows operating from Windows 2000 onwards. That means, upgrading your operating system should not prevent you from being able to use this program.
A note about Licensing: NK2Edit is only free for personal/home use. There is a 14-day trial for commercial and business use and if you decide you like the program you can purchase a license from their website.
Screenshots: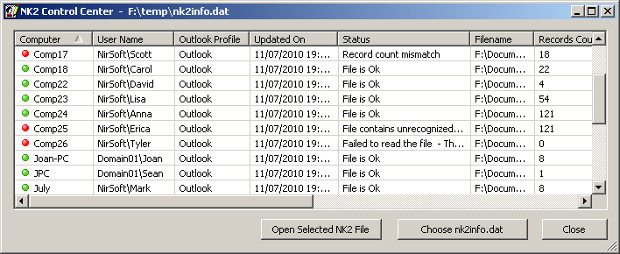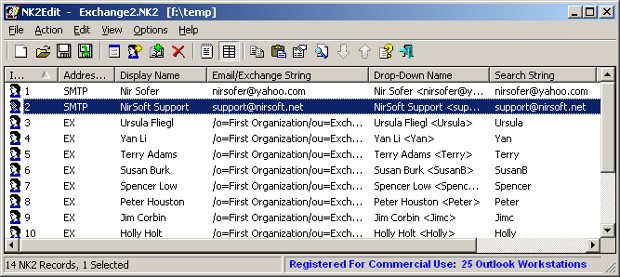 Downloads:
Homepage and Download
License Information