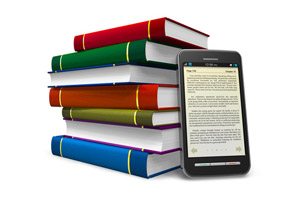 If we want our business to grow, then we must grow with it. I don't know of any successful people that don't spend time to learn new things and gain knowledge. Here is my top 10 list of business books that can help you get out of a rut.
10- The Ultimate Sales Machine by Chet Holmes
If you are looking for a book that has practical sales advice without being boring, this is it. The first 4 chapters give great insight into managing yourself, which really sets the foundation for the marketing and sales techniques that follow. Chet drives home the mantra of "pigheaded discipline" which may be common-sense, but is crucial for entrepreneurial success. I am not a fan of many "salesy" type books, but this one is intriguing and useful. He also gives some alternative methods to train yourself in becoming disciplined, which is very interesting.
9- The Brand Within: The Power of Branding from Birth to the Boardroom by Daymond John
Daymond John built his business (FUBU) from scratch and come from very humble beginnings. This man knows how to brand and anyone who has seen the reality show Shark Tank knows that he is very articulate and down to earth. This shows in the book as well, which has a very down to earth style and keeps you intrigued throughout each chapter. He offers commentary on some well-known brands, gives insight into the creation of his own brand, and talks about the personal brand, which is often overlooked in business. This book will have you thinking about your brand in everything you do. There are some gems such as:
"Think global, Start local"
"Where's the movie? I look for it in every business plan, every new clothing line we consider, every opportunity."
"You've got to catch a couple breaks along the way–and if you don't, you've got to find a way to make your own breaks."
"Pretty Amazing, don't you think? The way our personal brands can do a whole lot of business for us, even when we choose not to do business for ourselves?"
8. The Outline of Sanity by G.K. Chesterton (and Distributist Perspectives: Volume I by Various Authors)
Yes, two books here in order to give you the option of a full length single author perspective, and a multi-author perspective of Distributism. These aren't specifically business books but books about an economic alternative to capitalism and socialism. Every small business owner, and entrepreneur for that matter, should be familiar with the ideas in these books. Distributism is all about true private ownership being widespread. In socialism, the state owns everything. In capitalism, the few own everything and most people are wage slaves to the few. Distributism is where an economy has ownership is the hands of the majority of its people. Small business is crucial. Big business can still exist, and is necessary at times, but companies should strive to make its employee owners. Anybody who owns a small business, and pretty much anyone reading this website will appreciate these works.
7. It's all on the blog, Don't buy the book by Jeremy Epstein
I have had the privilege of being a part of a marketing initiative led by then consultant Jeremy Epstein. It was called "make everyone a marketer" and was not your everyday marketing rhetoric. It made sense, was effective, and easy to implement.
I am not only recommending this book but his blog called "igniting the revolution." This book is the "greatest hits" of that blog, and I'm sure after reading this compilation you will want to follow keep his blog on your RSS feed. Jeremy condenses all that is great from other marketing gurus such as Seth Godin, Peter Drucker, Guy Kawasaki, and more, but has his own style and feel that sets himself apart and is very inspiring. Plus, it's only a 99 cent kindle download! Well worth it to have some great marketing insight condensed into an easy to read format.
6. Free: The Future of a Radical Price by Chris Anderson
This is one of the best books I've read that deals with business in the information age. Chris talks about how businesses today have to re-think their business models in order to compete with the ever decreasing cost of digitalized content and infrastructure. It challenges the entrepreneur to find new ways to make money from the world of "free" that the internet has created. The barrier to entry is so low that many companies can jump in and operate a business for a long time without even having a clear business model. Think of brands like twitter that have millions of user yet have had trouble monetizing that traffic. On the other hand, those who are smart enough to utilize "free" to create new business models stand to survive, where conventional business and "brick and mortar" business will have a tough time staying alive (look at Borders, Blockbuster, and even Best Buy, who is starting to show signs of decline). A very relevant and important read!
5. The Cluetrain Manifesto
A book ahead of its time, it pretty much summarizes the business dynamics that we are dealing with today. Social marketing, customer driven marketing, employee and customer empowerment through technology, etc. Pretty much the "manifesto" for anybody doing business today, which is amazing since it was written about 13 years ago.
4. Vital Factors: The Secret to Transforming Your Business – and Your Life. By Lee Froscheiser, Paul Chutkow, and Barry Kemp
Vital Factors is a book born out of the MAP (Management Action Program) consulting program that I participated in through our company. It was an amazing experience and probably one of the most useful and life changing workshops I have ever attended. It's an expensive 3-day workshop, but well worth it if it's every in your budget. The book is basically a set of case studies that show entrepreneurial business that have implemented the MAP process. While it doesn't state what exactly the MAP process is (yes, they are trying to pitch it to the reader), the book still gives great examples of how businesses should be run. Vital factors are the vital aspects of a business, just like vital signs for human beings. The basic theme is that wiping out all the unimportant details of a business and focusing razor sharp on the few vital factors will do great things for your business, and make your management team way more productive.
The stories presented are great, and some of the entrepreneurs interviewed and talked about in the book are very inspiring.
3. How to Win Friends and Influence People by Dale Carnegie
A classic and perpetually relevant. The vast majority of business books today pretty much reiterate the teachings and guidance of this book. It's simple and to the point, written in a friendly manner. All you need to do is put these into practise and you will see results.
2. Steve Jobs by Walter Isaacson
I'm sure this one will generate comments, but honestly since I read this book I instinctively compare almost every business decision with "what would Steve Jobs do"? Yes, sounds corny, but for some reason, whether you liked Steve Jobs or not, whether you like Apple or not, you can't ignore the wisdom, guts, and passion of this man. Of course, not everything he did will work for others, learning about his sharp focus, discipline, and out of the box thinking can't help but to get you out of a rut and inspire you. I truly think that this book, as well as my number 1, are required business reading.
1. My Life and Work by Henry Ford
I wasn't sure what to expect when I started reading this book, which is available for free now that it's copyright expired. What I found was a page turner of considerable wisdom from one of the greatest entrepreneurs of all time. When you think of the assembly line, pictures of bored people, mundane tasks, and a dismal industrial environment may come to mind. However, what you see from this man's philosophy is pure innovation and vision. He created what was best for that time and found ways to be more efficient in order to not only drive down costs, but to reward employees. He saw employees as partners. He said that high prices reflect bad management. He (like Steve Jobs decades later) broke down the rigid corporate structure so that it was almost linear, creating an environment of innovation where anybody could have access to the high level people. He stated that banks and financial people are not good for business. Always look for ways to cut costs and build a better business before looking for loans. Loans and financing can simply cover up major faults in a business which will lead to disaster if left to fester.
Bottom line, this book is chock full of amazing business intelligence that is relevant today as it was then, and will continue to be relevant. This is required business reading and should be required practice, our world economy would be in much better shape if executives and business owners would put this wisdom into practice.

Please share your favorite business books with us!