The AVG Rescue CD is a bootable CD that launches a Linux based interface to scan your Windows or Linux operating system for viruses and other malware. This is ideal for when the effects of the virus is preventing the operating system from booting. This CD used to cost $149 USD per user but AVG have now released it for free.
The rescue CD isn't just a virus scanner, it also has some other tools such as a file manager, a registry editor, Testdisk (Hard drive recovery tool), Ping and some common Linux programs such as VI, NTFSProgs etc..
This CD has the ability to update from the internet and detected both my test computer and virtual machines network card/internet connection without a problem. If CD's aren't your thing, you can also install this to a USB Thumb drive.

Screenshots: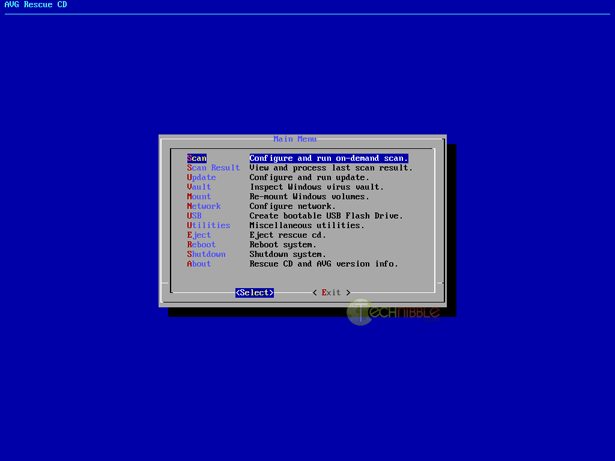 Downloads:
Download from Official Site (Download Link and More Information) – 69.3mb