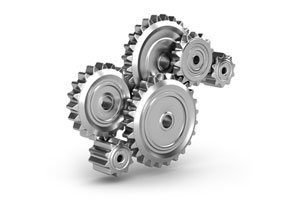 Guest Post by Chris Michalec:
You are sitting up late at night working to finish up the computers on your bench. You've been running around all day, and you are exhausted. How do you create more hours in the day? Through automation! Automating the common tasks you do every day gives your business something the high priced consultants call "leverage." That means bigger profits for you while spending less time working in your business.
I'm a little late to the automation game. Shockingly, despite working at 3 computer stores over a 10 year period, I never had anyone use automation to any great extent. No scripting, no slipstreamed Windows installs, no nothing. However, since I have begun doing my homework, and a big thanks to those on the Technibble forums, I've found automation cuts the time I spend actually standing at a computer by as much as 90%! If you want to grow your computer repair business, you can't afford not to automate.
There are a ton of ways to automate, but let's look at some of the most popular ones.

1. D7 – I have to say that Nick, aka FoolishTech, has created an awesome tool. That is why I am putting it first. Unlike other options on this list, D7 is easy to learn and quick to setup and use. For those of us who don't want to or can't spend hours scripting every little thing, Nick has created a turnkey product to perform your most common tasks. Using D7, we can perform our "PC tune ups" and malware removals in a very short amount of time, and do it the same every time. If you aren't using D7 I'm going to make a bold statement – you are holding your business back.
2. RMM Scripting – This one is for you managed services providers out there. The RMM (remote management & monitoring) software you use can be very powerful when used with some basic scripts. For example, we have every one of our weekly and monthly maintenance tasks scripted. They go out on a set schedule, and we only need to "touch" the system when the script fails. This means that we can deliver our service at a lower price and still have a higher profit margin (remember that from my last article?).
3. Windows Automated Installs – This next one has cut the time it takes us to install Windows from hours to about an hour. With one USB flash drive and a couple of clicks at the start, we can install Windows XP, Vista, or 7 with all the drivers, updates, and usual software. I can't tell you how nice it is to insert a USB flash drive into a computer, boot from it, confirm the install, and then wait about an hour to be at the desktop and activate Windows. Creating these automated installs can take some time to initially setup and get the kinks worked out, but software like nLite and Microsoft's Deployment Toolkit make it much easier. While the learning curve can be steep, it is worth it in the end.
4. Automating Software Installs – If you find yourself installing the same software over and over again, you can use a service like Ninite to automate these installs. Ninite is a website where you choose what popular software to install and will then give you a single executable to download. This executable downloads and install all the software you previously chose with one click as well as opting out of any toolbars and other nasties that tend to get packaged with software installs.
The Pro version of Ninite now supports Active Directory where you can easily manage software over an entire domain.
5. PXE server – Using a PXE server (Preboot Execution Environment) in your shop can mean you never have to mess with booting from CDs, DVDs, or even USB flash drives. You can store and update operating system images on a centralized server, and never have to wait to copy a CD or update a USB flash drive. I haven't setup a PXE server yet, so I'm not going to delve into this topic further. The Technibble forums are your friend for learning more about this.
6. Bench Computers – Having a computer or two that you just use for testing and repair procedures is a great idea that can save you hours on repairs. Have a slow PC that you need to scan for viruses? Take out the hard drive and hook it up to your bench computer for a rapid scan. Even better is that you can usually do scans and tests on multiple hard drives using just one computer. We did use bench computers extensively in my previous jobs, and I rely on them in my own business. If you don't have the money to put together a new one, just use the parts you have lying around. Whether running tests or scans, bench computers make things easy.
7. Your Business – You shouldn't stop at automating your technical work. Why not automate your billing, marketing, and other common, repeatable tasks? There are a ton of services that can help you do this, making even one person businesses look like they have a large team. We have automated our billing, and this means that our service agreement invoices go out each month automatically to our clients' email. Even many of our payments are directly debited from our clients' accounts now. Can you imagine? No more chasing down a slow player!
The most important thing you can do is, once you find an automation method that works, add that to your procedures manual. You don't want to hire someone and have them make the same mistakes that you did when you first learned how to automate Windows installs! Make sure to document what works. You would be surprised how much even you will forget, since you won't be updating these automation routines every day. For more automation programs like D7 and billing software, check out our Vendor List.
It is all about making the best use of your time and maximizing your profits. Time spent at your work bench takes time away from marketing, networking, & learning. With automation you can work on more computers simultaneously and this means bigger profits for your business. Automation is worth the time you will invest in learning how to do it right. That feeling that comes from finishing a Windows install in an hour, and you only spent 5 minutes of your time on it, is incredible!
Guest Post by Chris Michalec: Chris is the owner of Parkway Technology Solutions, a managed services provider serving small businesses with 1-15 employees in Winston-Salem, North Carolina. He started Parkway Tech in 2008 after 10 years of working for several computer repair shops as a technician and manager.