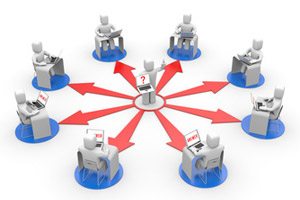 Everyone has that one main piece of advice that changed their life/business that they wish they knew when they were first starting out. So, I want to ask the readers, What is that one piece of advice you wish you could have told your past self as a Tech/Business Owner?

I'll start. For me it is to never stop learning and never stop improving.
In any business it takes time for you to establish your systems and eventually you'll reach a point where things will start to run really smoothly. You have a steady amount of clients and you can handle just about any problems that come your way. All you need to do is repeat this process to continue making money.
In my early years I got into a fairly comfortable position and as a result I wasn't working ON my business, only IN my business keeping the wheels turning. A year or two went by and I started to improve my existing systems such as slipstreaming my Windows CDs, experimenting with different forms of advertising and tweaking my existing advertising.
With just a few simple tweaks I started making significantly more money by either working faster (allowing me to take on more jobs) or my advertising being more effective. Which made me wonder how much more money I was leaving on the table, so I continued improving and haven't stopped since. I just wish I had done it sooner since there was a fair bit of money I missed out on by not improving earlier.
So, whats the one piece of advice you wish you could have told your past self?
For those of you reading this via email or RSS reader, head over to the site and drop us a comment. I would love to hear your piece of advice.