Who Is Technibble For?
Technibble is for Computer Technicians (or soon to be techs) who are looking to get into the IT industry, start their own computer business or improve their existing one. We frequently write about ways for you to get clients, deal with problem clients and introduce you to some great computer repair tools and software.
About Technibble
Technibble itself started in 2006. During this time the founder (Bryce Whitty) was doing a lot of web development work for clients. There were a handful of sites available that talked about the business side of web development such as how to get clients or how to deal with troublesome ones. This helped him a great deal in the web development world but eventually gave away doing web development for clients and focused solely on the computer repairs.
However, he noticed there wasn't anything out there to help Computer Technicians with their business in the same way there was for web developers. From this, Technibble was born.
Over the years, Technibble has grown into a vibrant community of Computer Technicians sharing their knowledge with each other.
Be sure to check out our Archives, our Computer Repair Tools section and our Computer Technician forum. .
Writing Staff
Founder & Editor – Bryce Whitty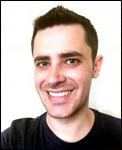 Bryce is an Australian computer technician and the founder of Technibble. He started his computer repair business when he was 17 years old and is still running it 9 years later. He is an avid traveller and spends at least a month of the year in another country.
At the start of 2011, he moved to London, UK, and supports most of his Australian clients remotely.
Bryce originally started out as a Web Developer and Computer Technician. However, he eventually focused on Computer Repairs only and used his web development skills for his own private websites, Technibble being one of them.
Bryce has been interviewed on many internet podcasts as well as some over-the-airwaves radio. He has also been quoted by mainstream media such as USNews.


Writer – Chuck Romano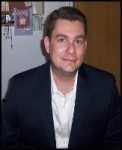 Chuck Romano has 11 years experience in computer repair and 9 years experience in Document conversion/workflow management. He is CompTIA A+, Network+, Security+, and CDIA+ certified. a subject matter expert for CompTIA's Healthcare IT credential, and is currently serving on CompTIA's Subject Matter Expert Technical Advisory Committee (CSTAC).
Chuck owns his own computer repair and IT services business in the Rochester, NY area called MoonCat Computer Repair, serving residential and small business clients.
He is also Production Manager at Global 360, Inc, a Business Process Management software company. Chuck oversees the document conversion operations within Global 360's outsourcing division and specializes in healthcare document conversion and workflow management. Global 360 recently awarded Chuck with the "make everyone a marketer (MEAM) all star mentor award" for his leadership in this company wide initiative.
Chuck holds degrees in both Computer Programming and Business Administration and has studied C++, Java, and Visual Basic. He is an avid Linux user!
His motto is: "the unexamined life is not worth living" -Socrates (from Plato's Apology). His interests include reading, chess, baseball, golf, sports, music, playing guitar, learning, traveling, business, technology, and most of all watching Curious George cartoons with his daughter.
Writer – Derrick Wlodarz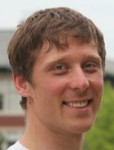 Derrick Wlodarz is the current President and sole founder of Park Ridge, IL (USA) based technology consulting company FireLogic. Derrick has spent the last 7+ years as an IT Professional working in both the public and private sectors. Derrick holds numerous technical certifications such as the CompTIA Network+, A+, Security+, Server+ as well as Microsoft MCTS credentials in Windows Vista and Windows 7. He is one of a handful of Google Apps Certified Trainers in the USA and is working towards becoming a Google Apps Certified Deployment Specialist. Derrick actively assists in the creation of CompTIA Network+ and A+ industry exam revisions as a standing member of the CompTIA Subject Matter Expert Technical Advisory Committee.
In addition to his professional life, Derrick pens his own personal blog (Wlodarz.net) and is a freelance contributing writer to various online technology outlets including Technibble, OrphanComputers.com, and other related avenues. He enjoys inline hockey, music & movies, and spending time with the family and girlfriend.
Writer – Ric Chapman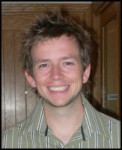 Ric has been in the IT support business for 12 years driven by his love of tech and passion to help others. Ric carries several certifications from both Microsoft and CompTIA and worked in a myriad of support environments, that experience he now puts into developing his own IT consultancy business.
Also, Ric currently works as a Network Administrator for Lawrence David Ltd in the UK where he manages several networks over several locations keeping him at the forefront of business technology. The key goal as with his own business is exactly the same, keep the customer happy.
In his own time he devotes himself to his wife and daughter first and foremost, whilst also trying to find time for socializing, reading, playing guitar and watching Battlestar Gallactica and 24 reruns, believing they hold the key lessons for getting your firewall rules right first time.
Writer – Micah Lahren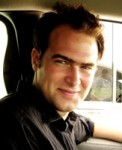 Micah has been involved in the computer tech and repair sector since 2000, although he's been tinkering with computers since he was 6, eventually turning it into a career. His experience covers a wide spectrum of the tech industry, including computer repair, front-end development, web design, web server administration, WIMAX networking and installation, and more.
Micah currently owns and manages a computer repair/tech support solutions business, Lahren Tech (LahrenTech.com), as well as PizzaWebhosting.com, a web design and hosting company with a focus on making the website startup process 'easier than ordering pizza'. His business motto follows the old adage 'the customer is always right'.
When he's not busy providing services for his businesses, he's involved in a full time volunteer educational work, and in contributing articles for Technibble.com. He enjoys spending time with his wife, writing music on his guitar, and traveling to do volunteer missions in other countries.
Writer – Dave Greenbaum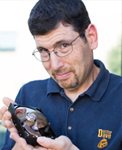 Dave Greenbaum aka DoctorDave started his onsite computer repair business in 2003 but has been doing computer repair "mouse calls" in Lawrence, KS since 1990. While not fixing computers, he is also a freelance writer for various publications such as GigaOM and Lifehacker and has been featured on CNN and in the Wall Street Journal.
He focuses on the small office, home office and residential markets for both Macintosh and Windows based clients.  In the little spare time he has he enjoys cooking, artisan coffee and craft beer. Fortunately his husband shares those same interests.
Forum Staff
Administrator – Martyn
Moderator – Methical
Moderator – Simmy