A work bench of some sort is something just about every Computer Technician needs. Earlier this year we shared photos of various Computer Technicians workbenches and it is a great way to get inspiration for your own computer workbenches and see how other  Technicians are doing the same thing differently. It is about time we do another one so here are the workbenches of Technibble readers.

Ask Erik:
"These two benches are primarily for workstations/servers. I have another bench on the other side of the office for Laptop repair."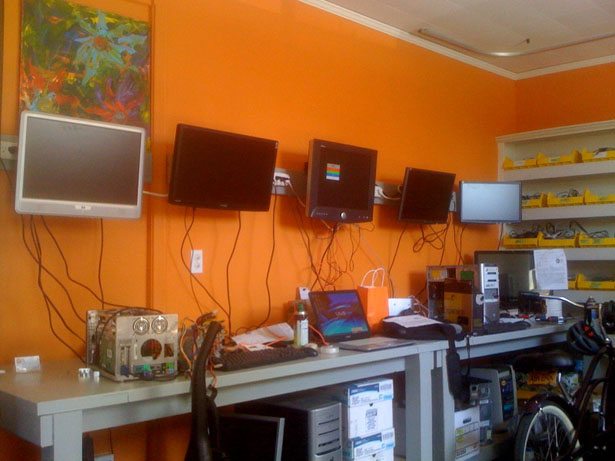 Thirsk Home IT Solutions:
"I only do this part time so it's only a small office which allows me to work on 2-3 PC's at any one time, which is perfect for running my little operation part time."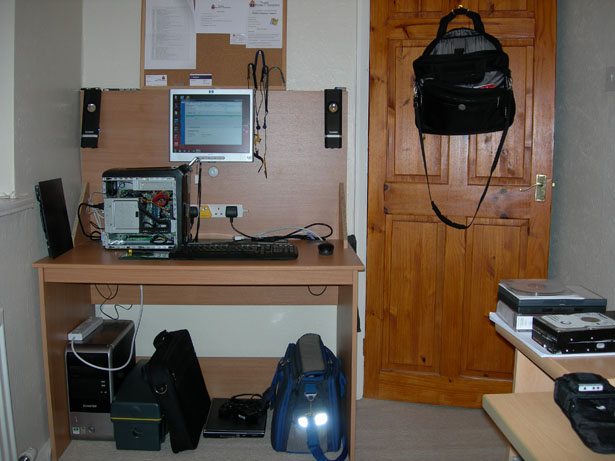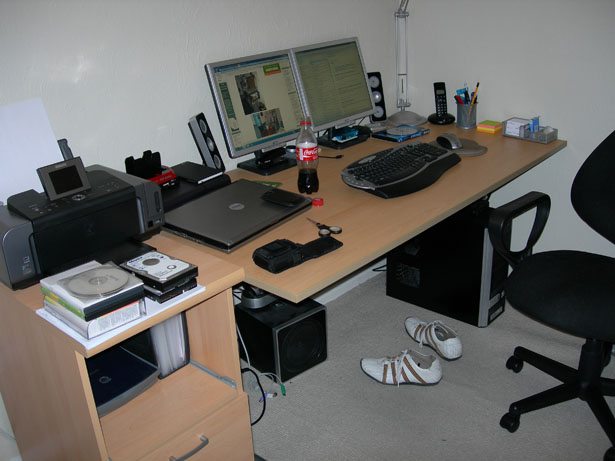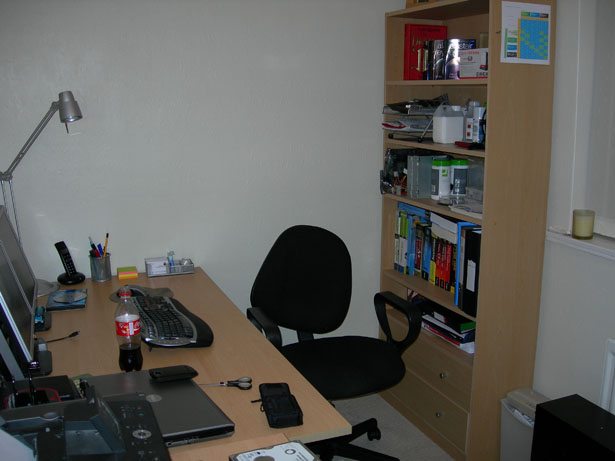 Tim: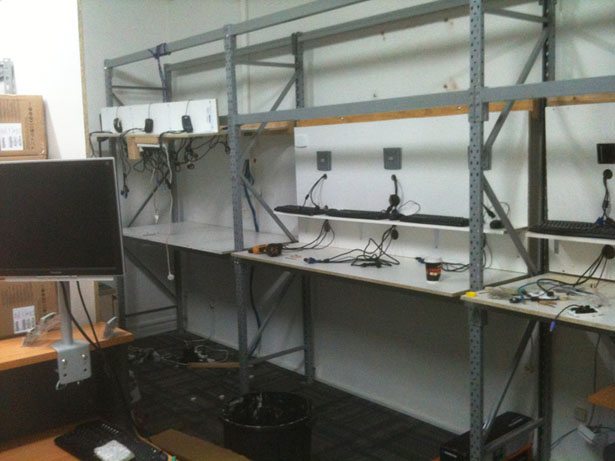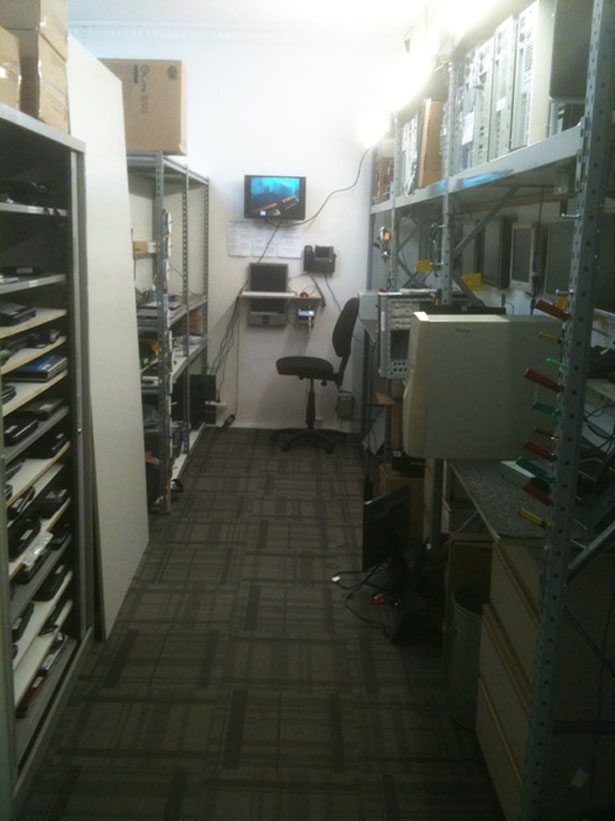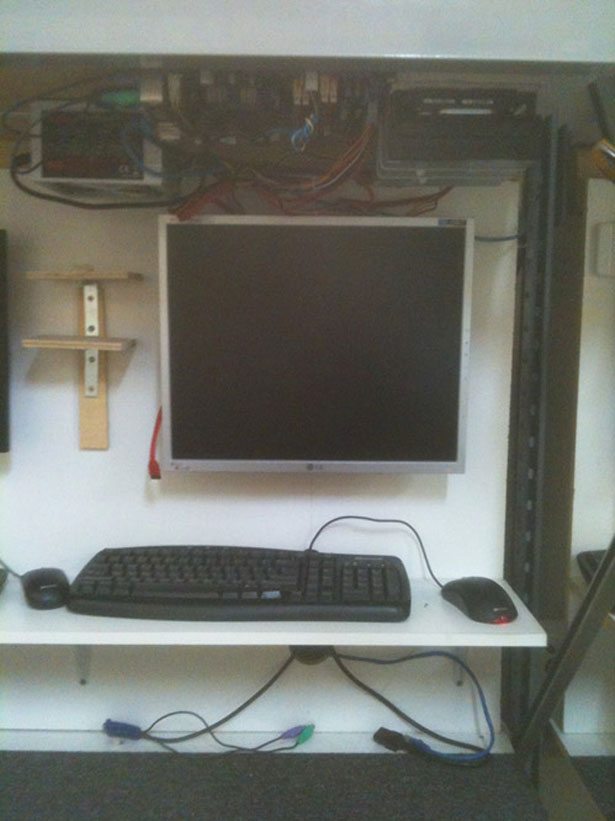 Starkville Computers
"This is our shop. We do what we can with the space we have, and it works very well. Inside, we stock a pretty wide assortment of cables, laptops, peripherals, accessories, desktops, refurb systems, etc. We actually just got some new laser guns for scanning inventory, which are also great for impromptu Star Wars battles during downtime."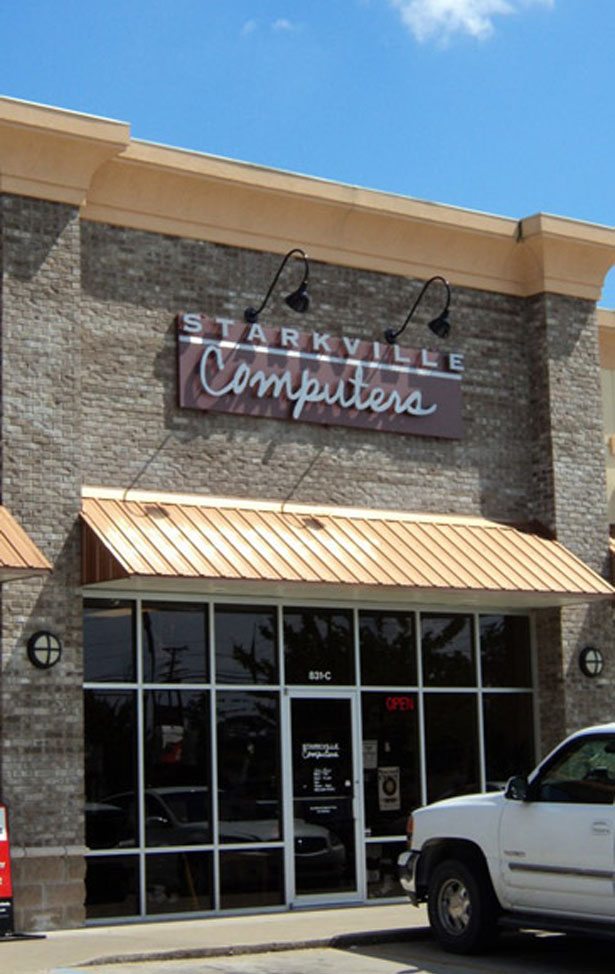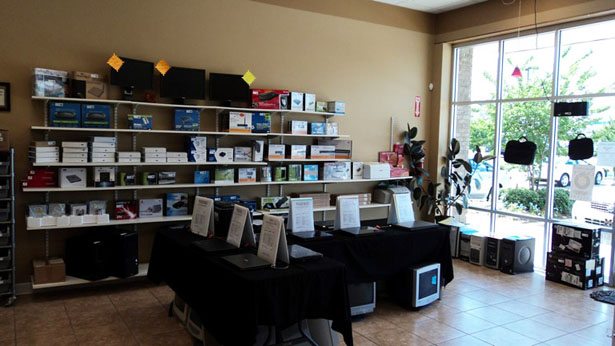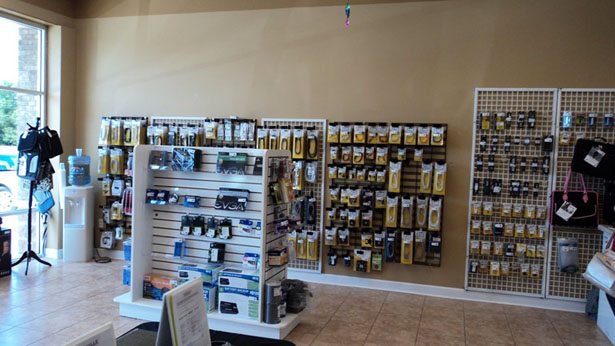 "We keep all of our systems waiting to be repaired on two sets of shelves behind our checkout counter. When we have room to take them to our bench, they go back. We also have a little dedicated ordering station with our printer/fax/scanner/etc setup up in a single spot."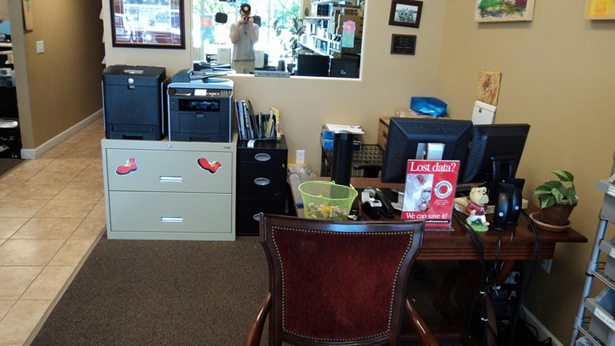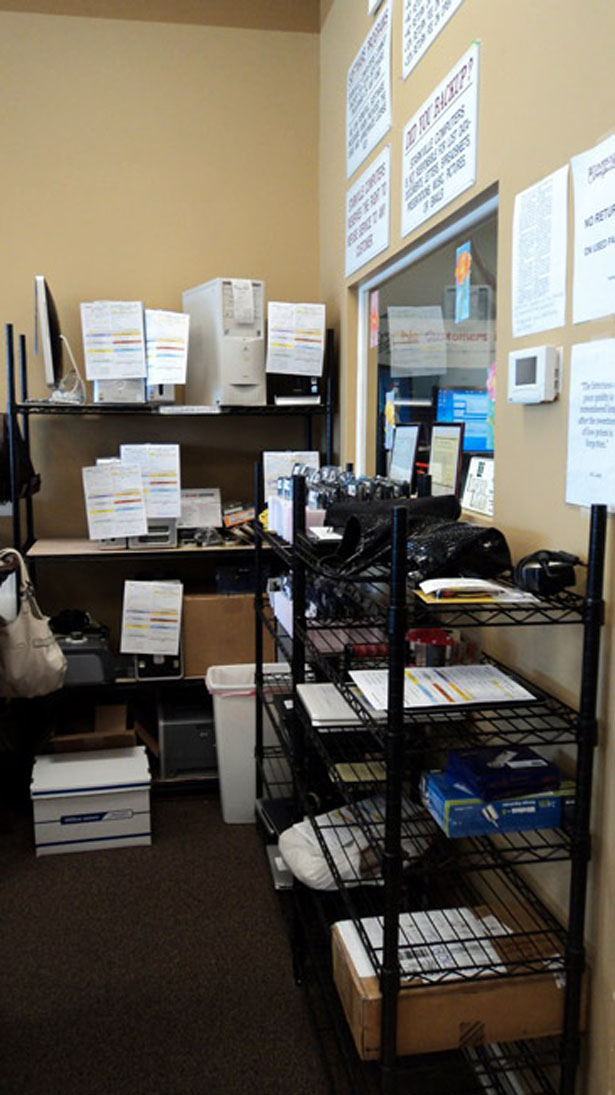 "And here it is, TechBay. This is where the fun happens! On the right, we have our main system that handles Acronis backups and whatever else we need. It is a Dell Precision with Windows 7 Ultimate x64 and a dual-display. The organized chaos that is the rest of the shop consists of monitors with 2 or 4 port KVMs for connecting systems. To the back of the room, we have our bench for laptops, plus our Mac that we use to handle anything Mac-related."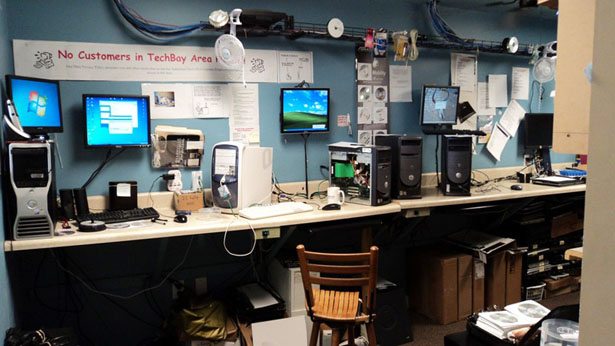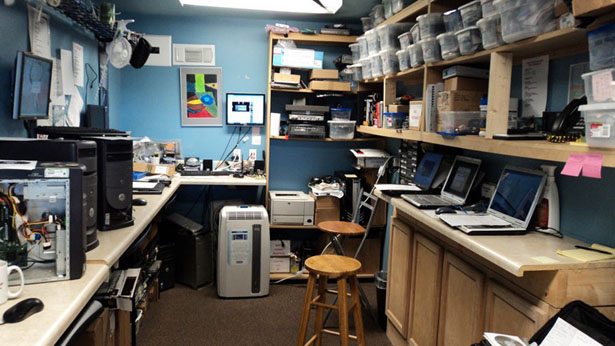 "Last but not least, this is our best friend in the shop. He gets used all day, every day (or so it seems). He has cleaned up the nastiest systems, doing so with a smile."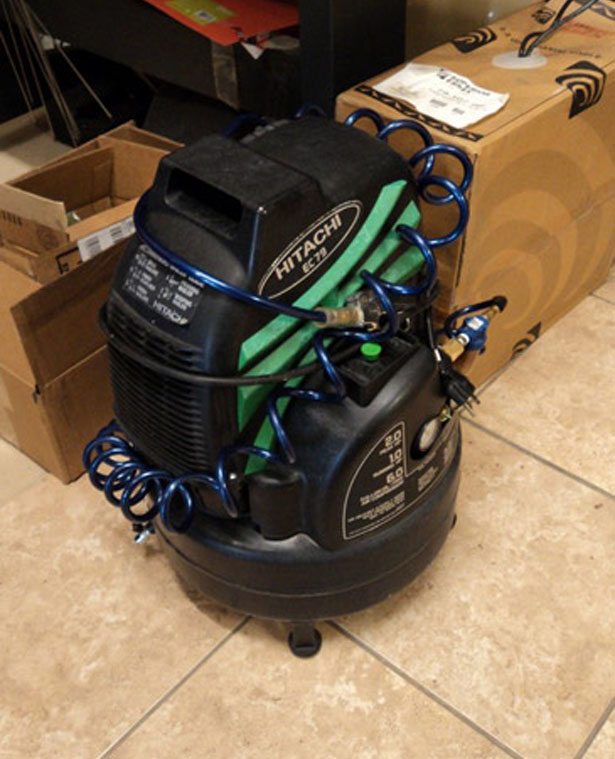 NeutronTech:
"Here's the office nowadays. Still not much, but more than before. After reviewing the pictures, I didn't really get the shots I wanted. Oh well, I'm a tech, not a photographer."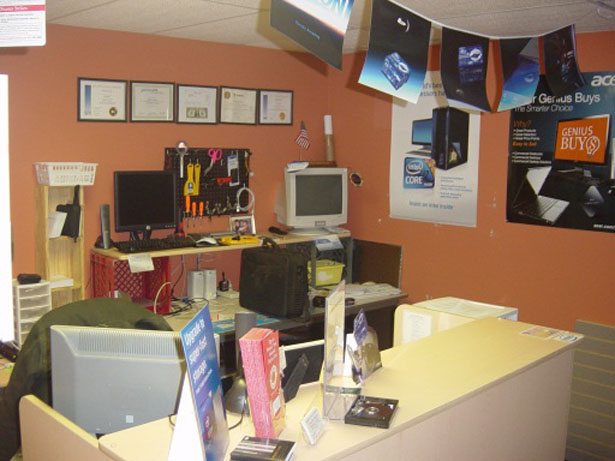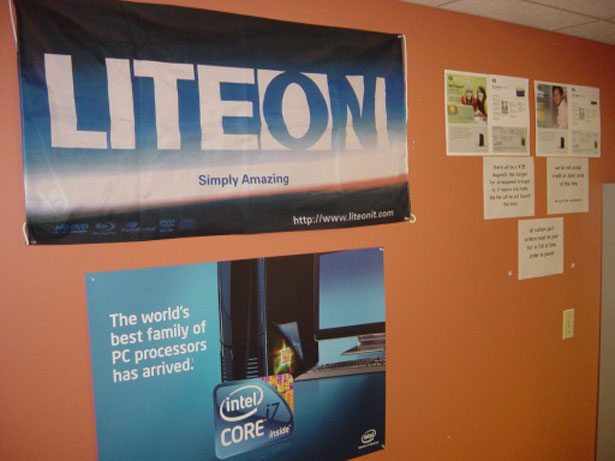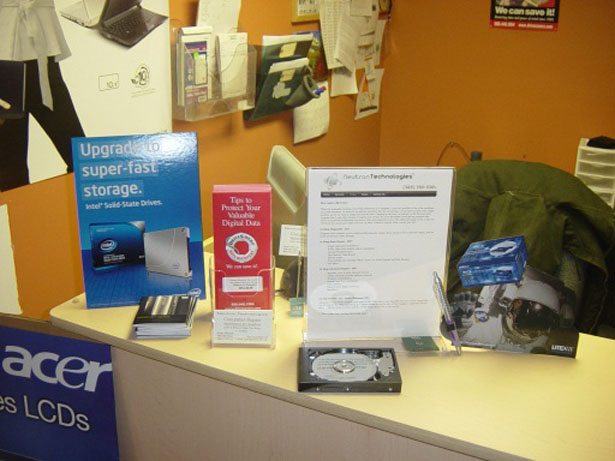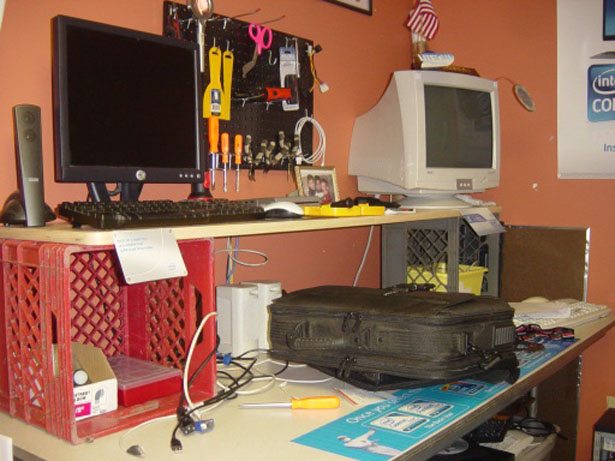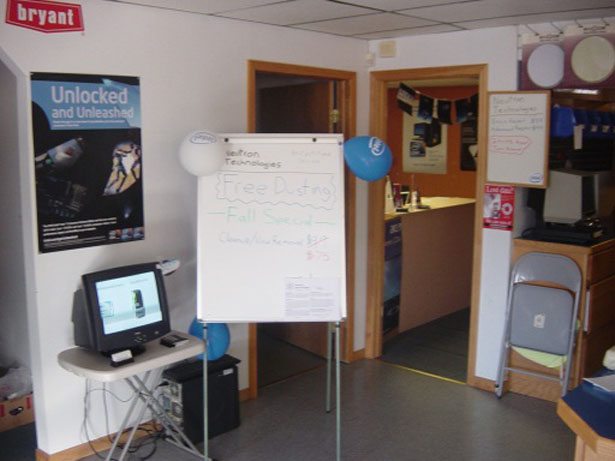 Lone99Star:
"Heres my shop, keep in mind customers don't see this area very often."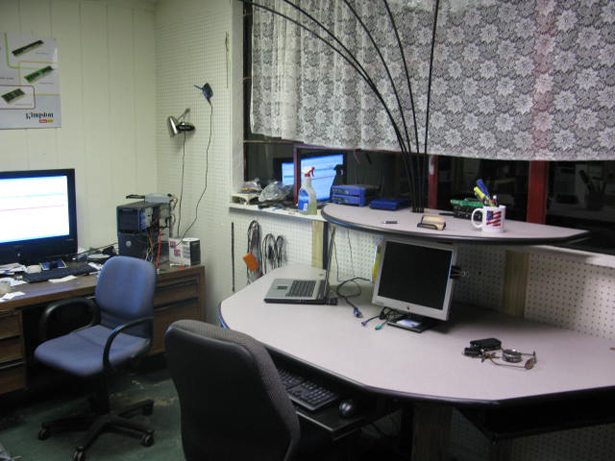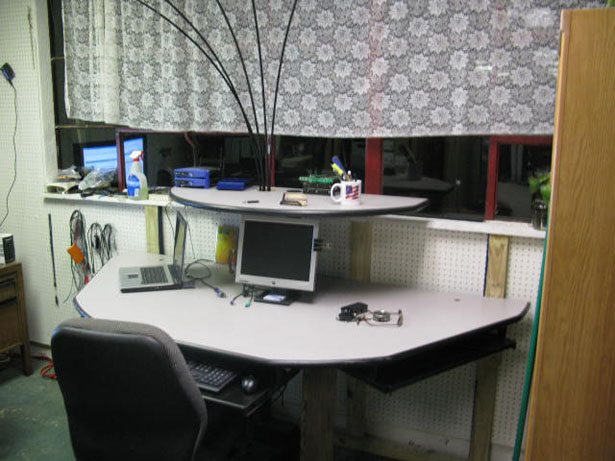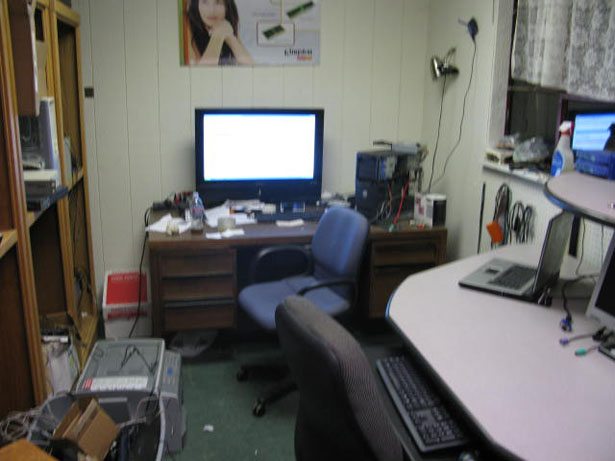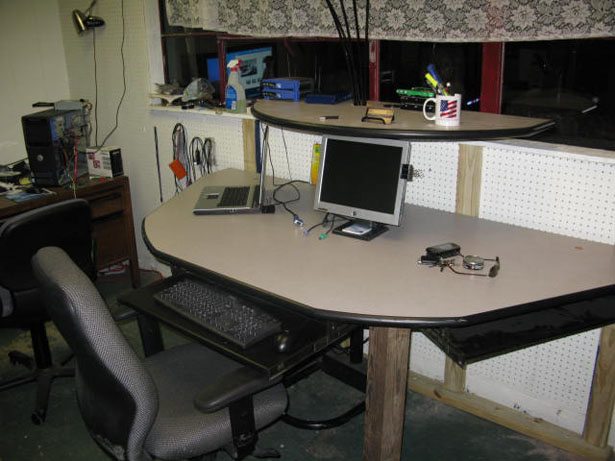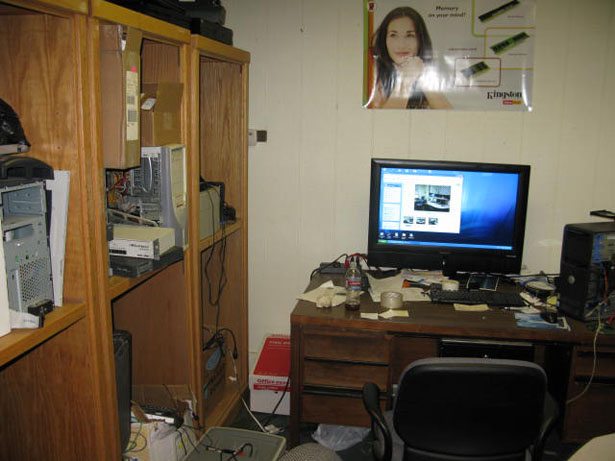 Orca Technology: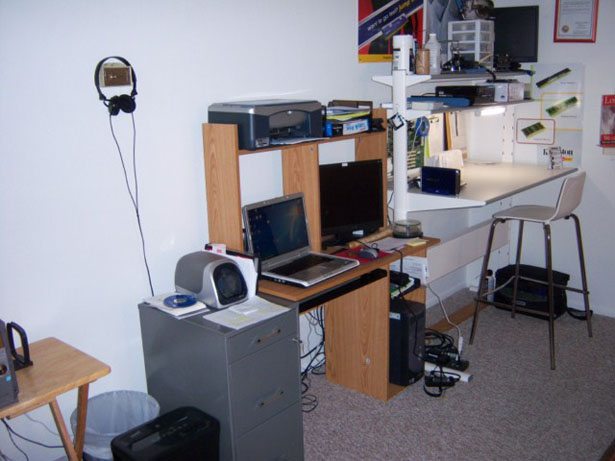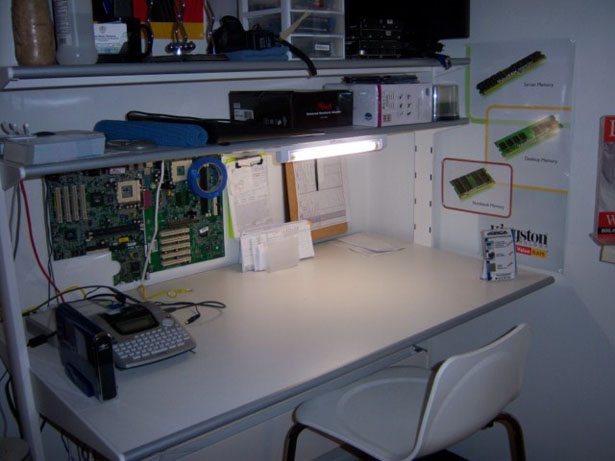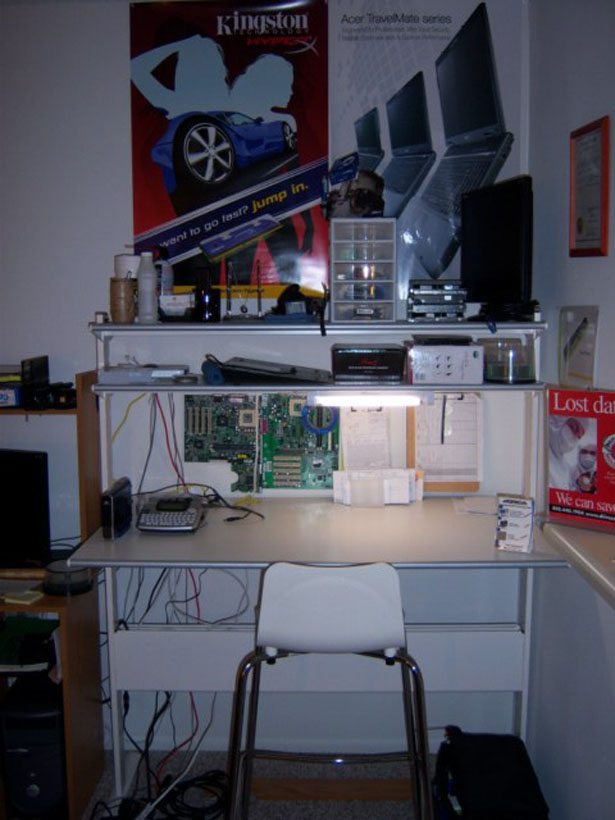 Blackburg PC Help:
"I just recently moved into a shop myself (in August.) Thought I'd share some pics of my setup, though its still a work in progress."
General view of the shop. I did the renovation myself (with the help of a good friend and several beers.) We repainted and put in the hardwood floor.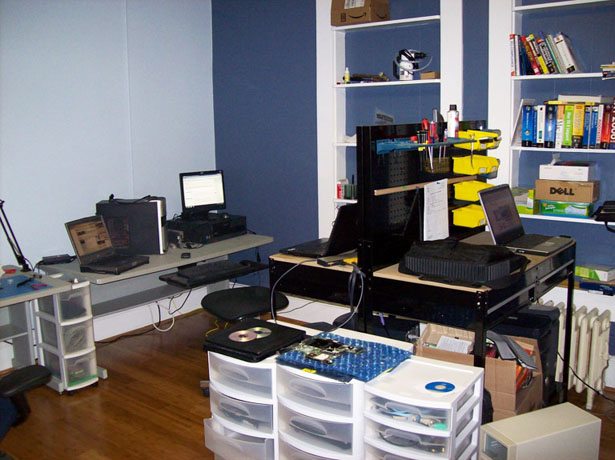 The back wall of the shop. Disassembly and soldering areas.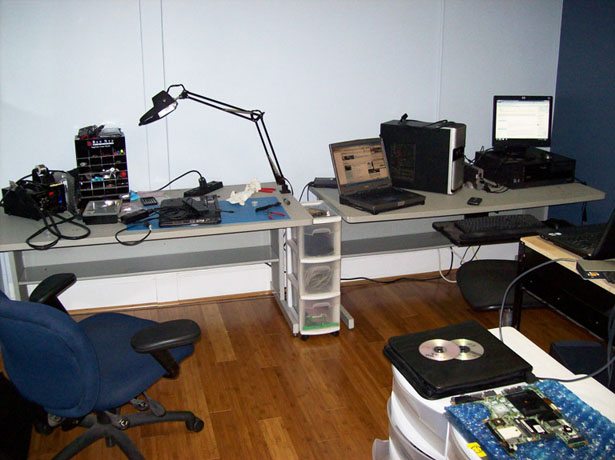 Closeup of the laptop disassembly and soldering area.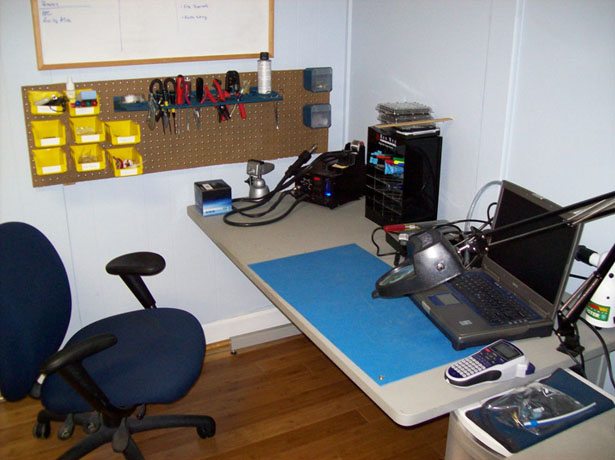 Where I work on desktops, slave hard drives. Bit of a cable jungle at the moment.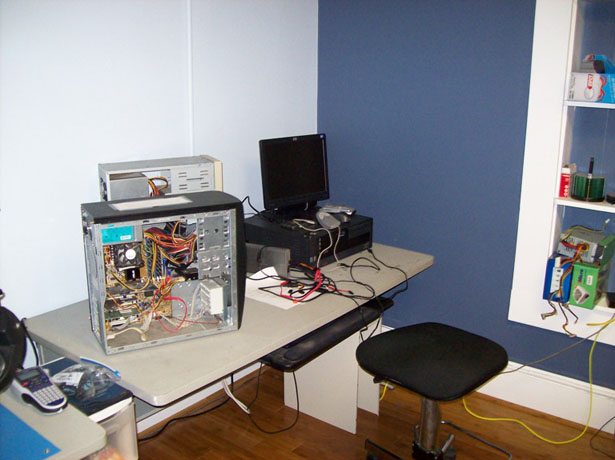 My workbenches. I can get 4 desktops and 2 laptops on each bench. 3 laptops if they're not too large.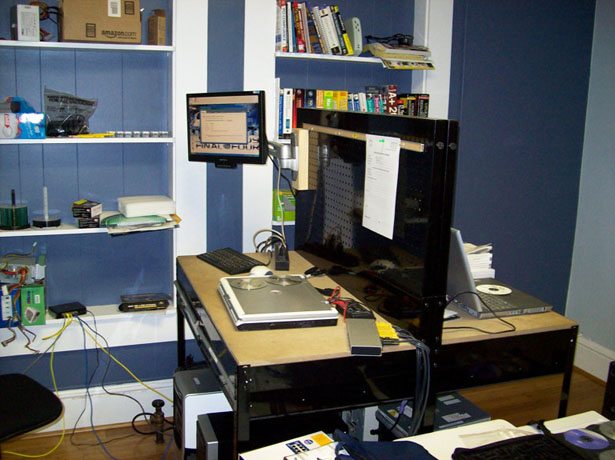 Another view of the benches.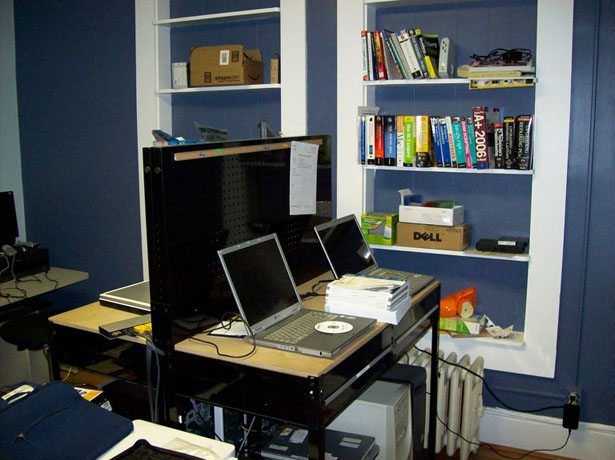 A huge thanks to the readers who sent in pictures! If you want your work area featured in our next workbench article, please send pictures to: tips [at] technibble.com