It doesn't matter whether you work on 30 computers per day or just 1, a work bench of some something that almost every computer technician needs. In this article, we'll take a look at the work benches of some of our forum members. Its a great way to get some inspiration for your own setup and even if you have already completely setup your workbench, its nice to see how others are doing the same thing differently.
So here we go:

C6Gunner:
C6Gunner tells us that his workshop is located in his houses mechanical room. "It's very cramped, but nonetheless functional. In the first pic you can see my workbench, and in the second, my utility table. I fabricated a short hose that I connect to the central vac port (blue thing) to clean computers.
The only drawback so far is that because my furnace is in that room, it gets pretty hot in the summer (my furnace runs all year round as it heats my water and my in-floor heating). To remediate that, I use a fan to get a breeze going."
Chicky tells us that this is her work area when she is not onsite. The clean area is her side the other is her coworker. "He is a male so guess he has the excuse to be not so tidy".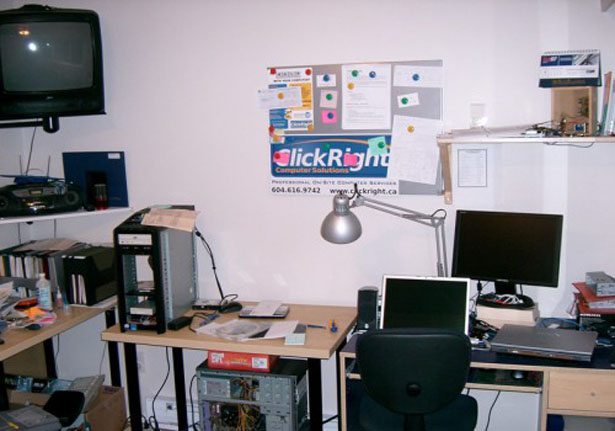 CDavis: This is CDavis's desk which also doubles as his work area.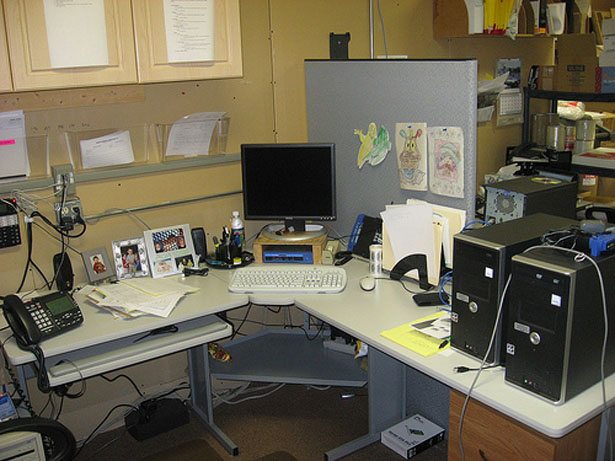 NickCat11: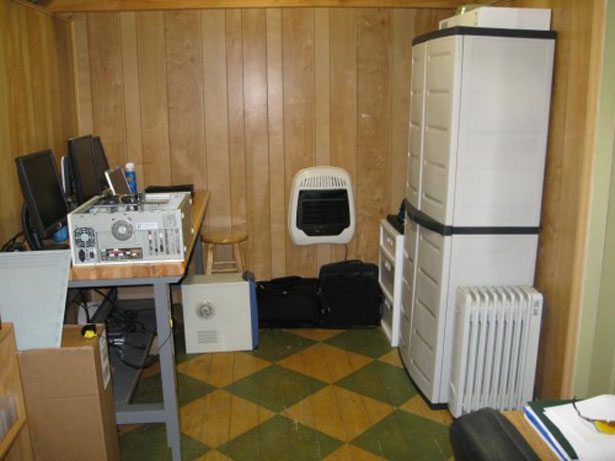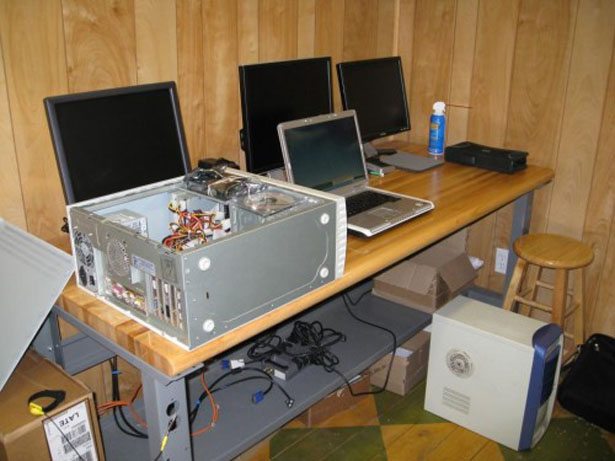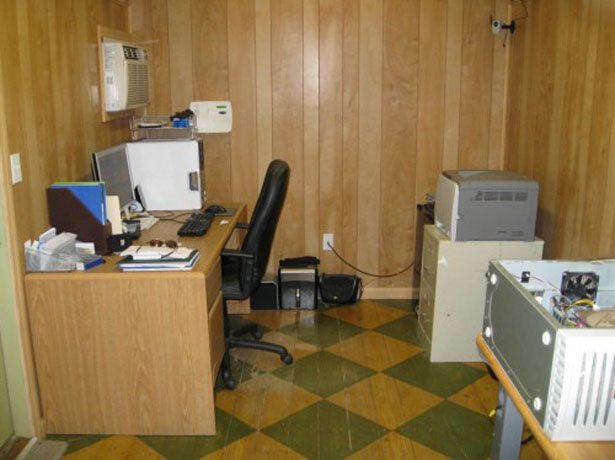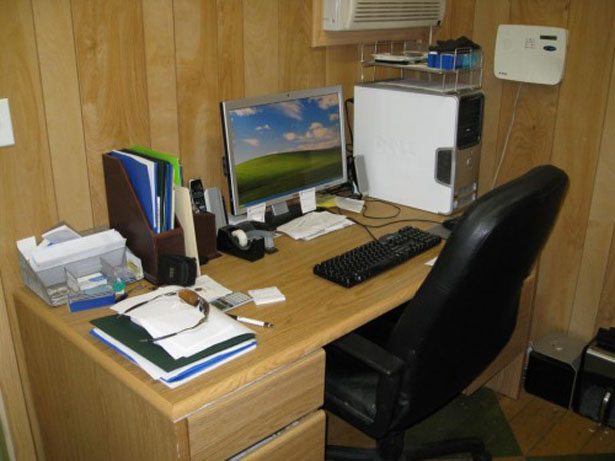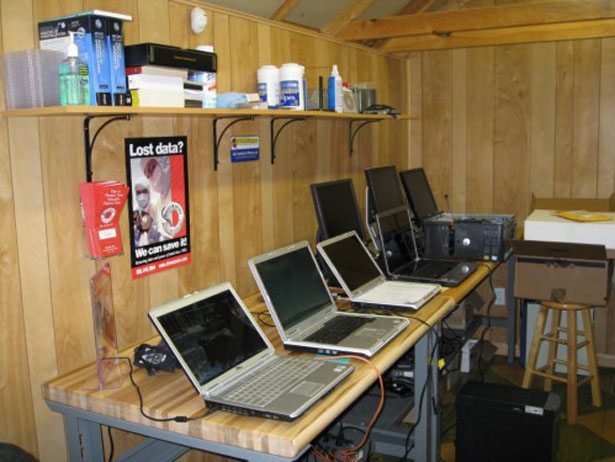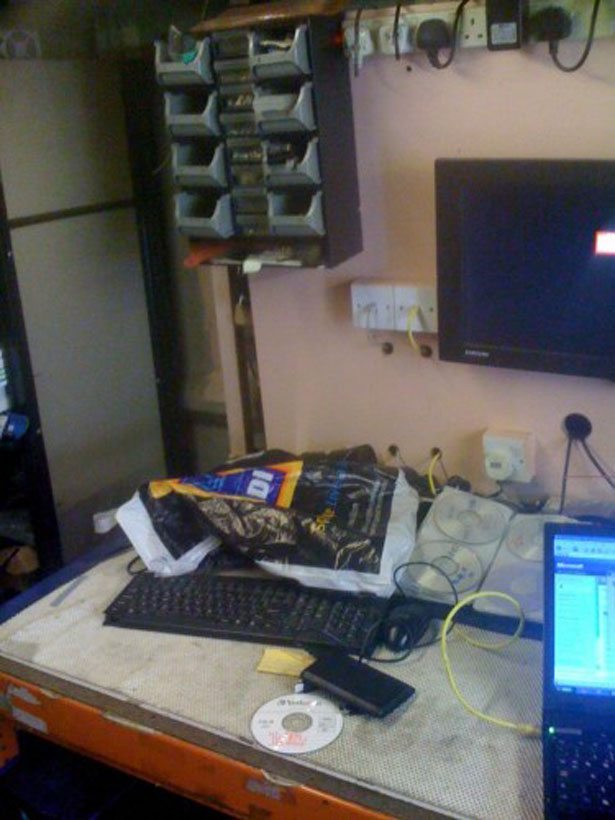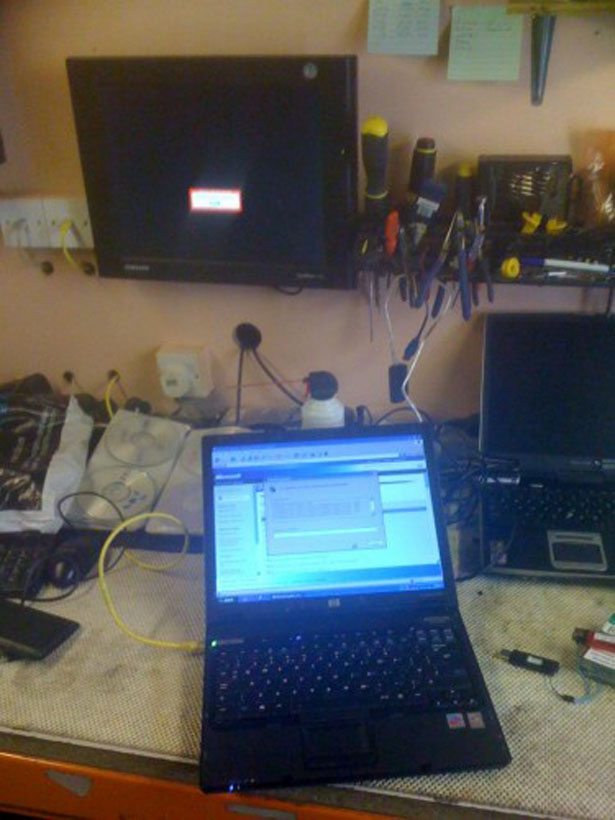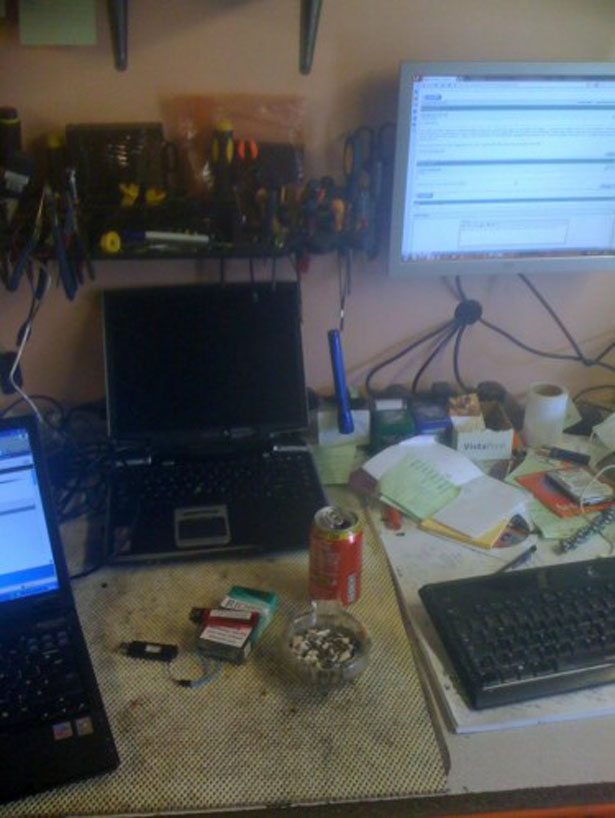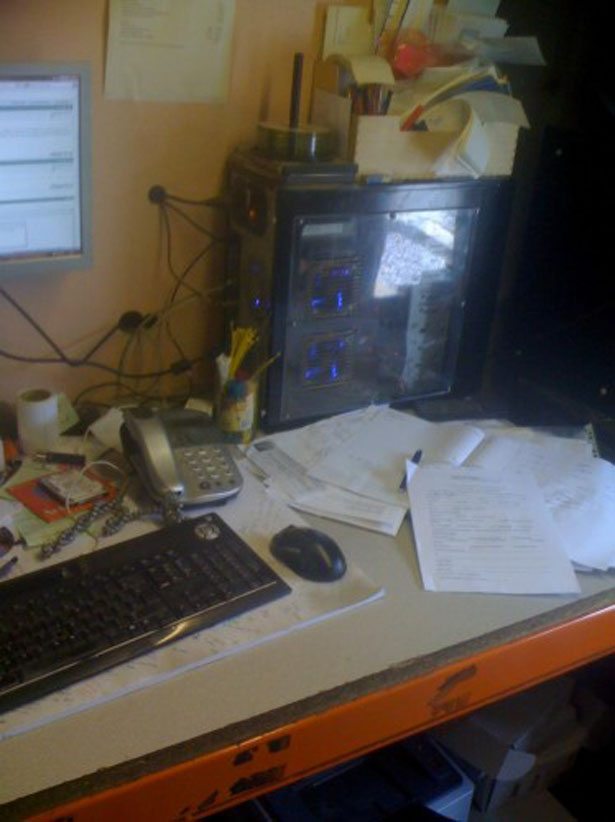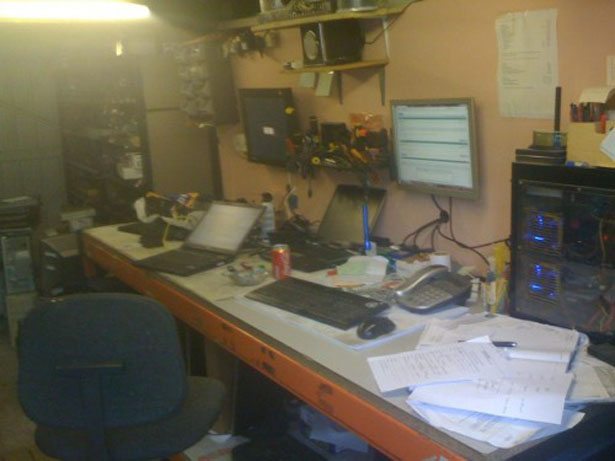 PR Tech:
"We try to run our shop almost like a doctor's office. It is pretty clean and neat. We get a lot of client comments on how nice the shop is kept. I think people appreciate that we are handling their equipment like it is our own."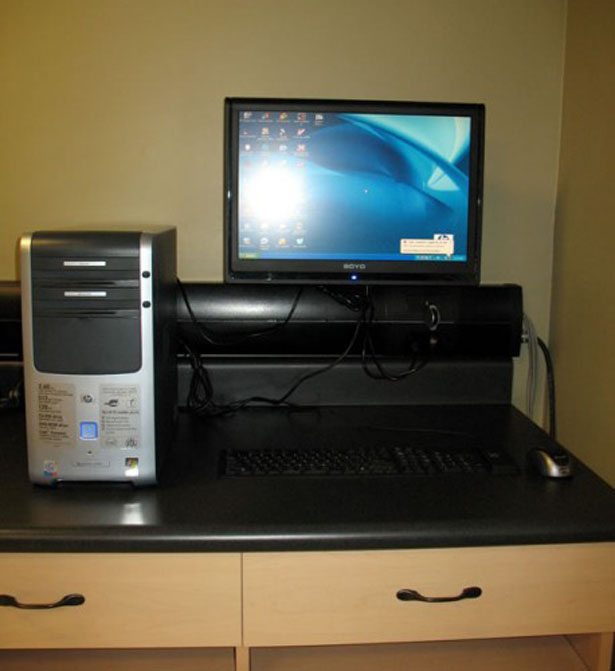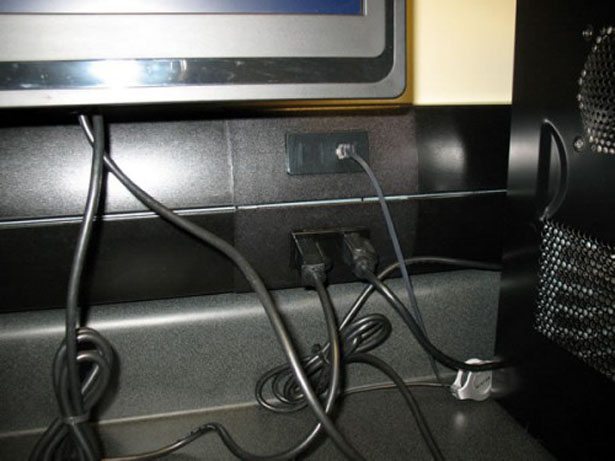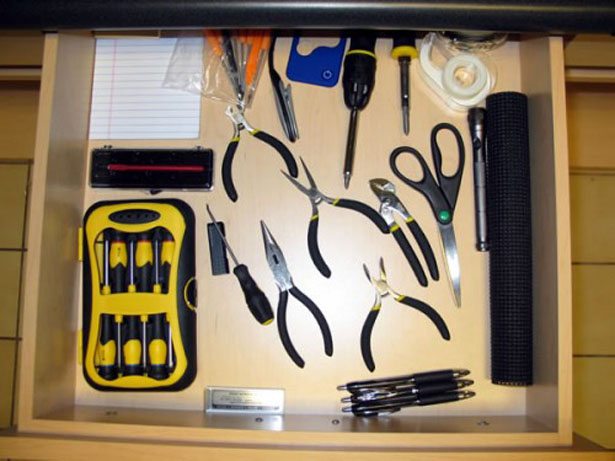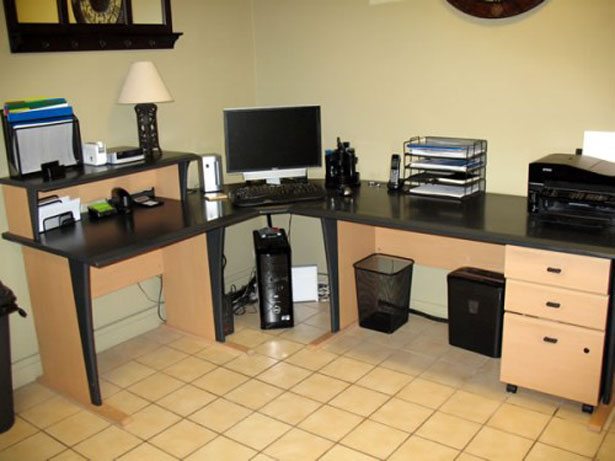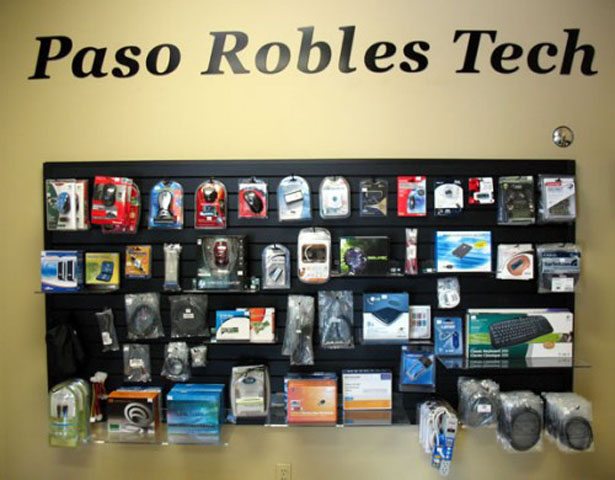 Graystar:
"I have been working out of my garage since fall 08. I dressed it out to make a good impression for clients who come here. it is really comfortable for me and I can have a few different machines cooking at the same time. (Love my pegboard) I am thinking about taking a storefront in the next few weeks and will hope to pretty much duplicate what I have at home."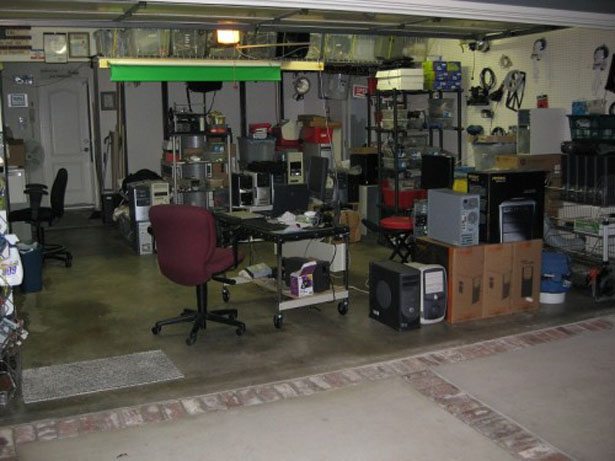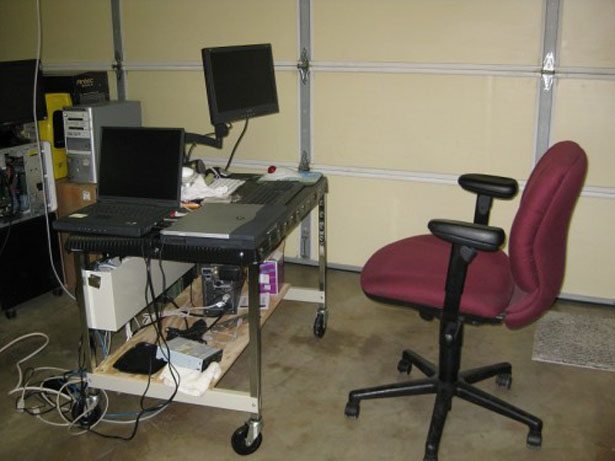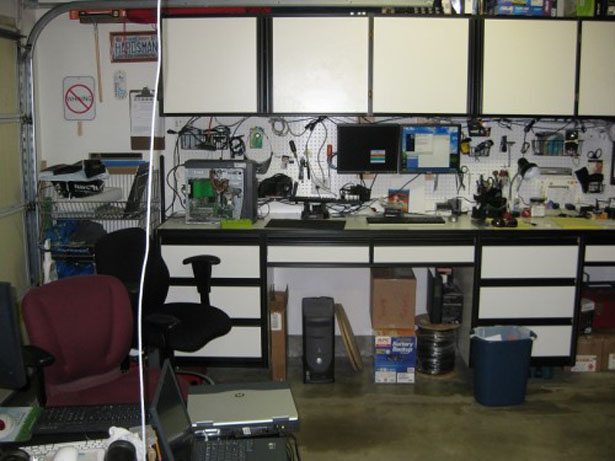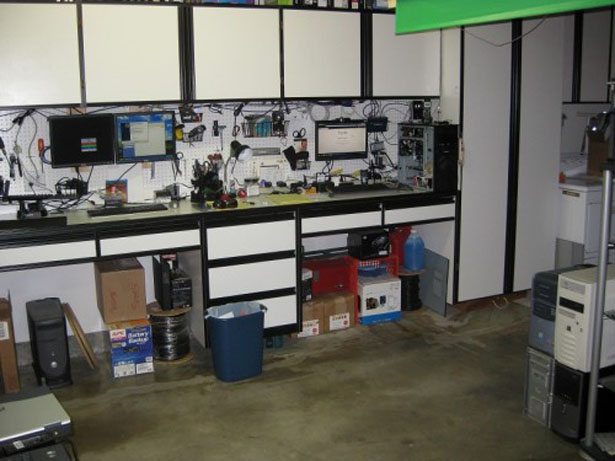 Your Pictures
Thanks to all those who shared pictures of their workbenches with us. I plan to have a part two of this article so if you have any pictures of your own work bench you would like to share, please send them to me at: tips [at] technibble [dot] com