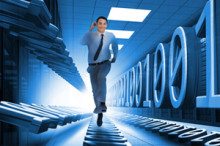 A long time ago I asked a fellow technician how he kept up with Tech developments. He always had the news on the latest and best utilities, useful apps, and tweaks and tricks for tuning operating systems. His answer? Actually, he mentioned the articles here at Technibble as his primary source on new tools and repair technology.
What can you as a computer technician do to keep on top of new developments, utilities, and new methods of repair? You'll want to keep up on new consumer devices that are on the market, so you know what will most likely be heading into your shop. You'll also want to have the tools for those devices, so that's another reason to keep up on that Tech. But how do you keep up on everything?
Read full article...