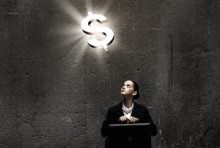 'How much should I charge?' That's a common question among repair technicians just starting out, and sometimes even veteran technicians will want to revisit their pricing and rate strategy from time to time to re-evaluate their options. Should you charge by the hour, charge flat rates, or charge variable rates?
How much are you really worth? How much should you be charging? Let's go through a checklist of factors you can use to get a better idea of how to orient your pricing strategy.
Read full article...