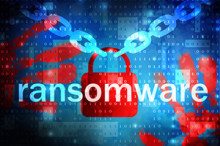 Guest Contribution by Ken Dwight – The Virus Doctor:
In October of last year I wrote about what was then the newest and most widespread malware infecting computers worldwide, known as CryptoLocker. At the time I referred to it as "Game-Changing Malware." You may read that blog post here: http://www.thevirusdoc.com/blog/cryptolocker-game-changing-malware.
There have been quite a few developments along these lines since then, and this type of malware has become one of the most destructive threats of all time. Most of these developments have been of what we would have to consider a negative variety, but there is also a ray of good news thrown in for some victims of a CryptoLocker infection. First, here is a review of the evolution of encrypting ransomware over the past 11 months.

Read full article...