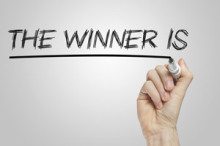 We got a massive amount of feedback from our readers, more than in any past survey which is pretty amazing. Our readers asked many great questions which is going to become our writers topic list for quite some time. It gave us a few things to look at that we could be doing better, and let us know what we are doing right. I can't thank you enough.
The winner was chosen using a random number generator and then we looked up that row number. Congratulations to "wchoffmans@********.com"!
They will be contacted via email soon.
To Those Who Didnt Win
To those who didnt win, you can still pick up their products at a discount for a limited time.
Fabs Autobackup 6 Professional
Fabs Autobackup is a small, portable application that makes backing up and restoring your clients data incredibly easy. It comes highly recommended by myself and many other Technibblers so now is an opportunity to grab it at a 30% percent discount valid until the 30th of November. Check it out HERE and use the following coupon code during the checkout process: TECHN2014
It usually retails for 45 Euros (about $55 USD) but this discount brings it down to 31.50 EUR (about $39 USD).
Call That Girls Guide to Remote Support
I have mentioned this book quite a few times and is a must have if you are looking into remote support. Lisa will be offering it to Technibblers for $19 USD until Nov 27th. Check it out HERE.
YFNCG's "How to Quit Your Job and Start a Computer Business" eGuide
If you are looking at making the jump from working for someone else to your own computer business, this book is an excellent read. Matt from YFNCG is offering it for 30% off (was $29, now $20.30) between Friday the 28th and Monday the 1st. Check it out HERE and use the coupon code "CYBLACK" during the checkout process
A huge thank you to everyone who took part. I hope we can answer your questions in an article soon.
Read full article...