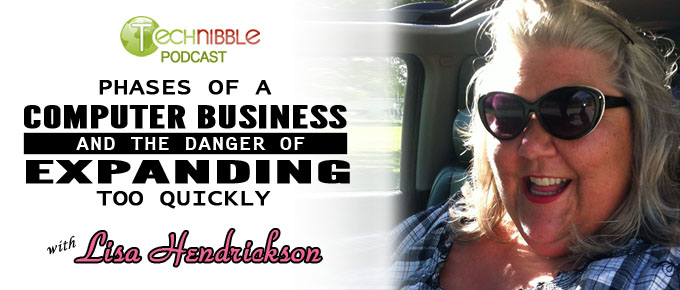 Podcast: Play in new window | Download (Duration: 58:22 — 53.4MB)
I got a chance to interview Lisa Hendrickson from "Call That Girl". I find Lisas story incredibly interesting because she has been through most phases a computer repair business can go through. She started out working for someone else and doing computer repair on the side before eventually making the jump to full time.
She gained some very large contracts and rapidly expanded to the point of owning 3 bricks-and-mortar stores with employees, then eventually losing those large contracts a few years later and having to close all of the stores. And finally, reinventing her business in remote support. This is her story and I am sure you will find it as fascinating as I did.
What We Covered During the Interview
Early lessons learned in regards to billing, as well as how Lisa prevents non-payment today
How she got her first few clients with social media
Signs of success isn't always what it appears to be
The growth of her business into 3 stores, the issues of running 3 stores and the later closure of the stores
Setting up systems and processes for growth
Work/Life balance
Show Notes
Note:I apologize for the volume levels, my settings weren't optimal at the time of recording but should be better next time.
Read full article...