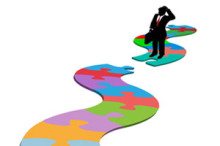 Many of us just started working on our own from the start, while other technicians gained much of their experience as an employee of a large firm. Others have previous business experience in other trades, including business ownership and management. Regardless of your background, if you're just now starting out on your own, here are six steps to get you started on the path to success under your own power.

Podcast: Play in new window | Download (Duration: 7:06 — 6.5MB)
Read full article...